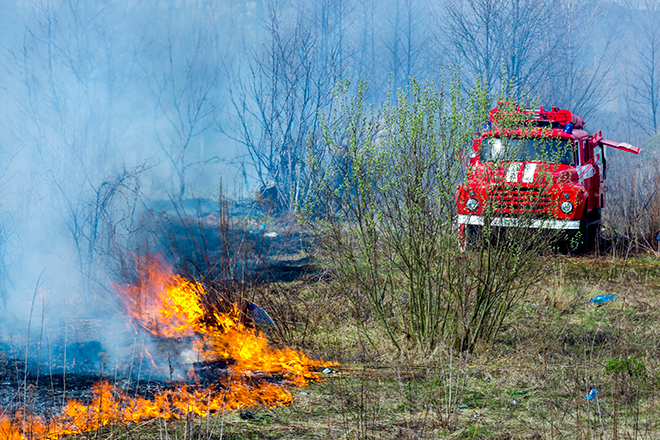 Published
Friday, December 29, 2017
Unlike the eastern plains, temperatures will be noticeably warmer over the coming days for the western half of the state; however, conditions will also favor increased fire danger for parts of the southern mountains. Welcome to December in Colorado!
Eastern Plains
Look for a pleasantly warm Friday across the plains - but don't get too comfortable. Highs will be below freezing Friday night until at least Tuesday for most of the region, and overnight lows will drop below zero Sunday and Monday nights in some areas.
Trinidad will be the main exception to the temperature drop, with highs both Friday and Saturday reaching the mid-60s. Elsewhere, low to mid-60s are expected across the plains Friday before Saturday's temperatures drop off to freezing or below as a cold front spreads across the region.
Friday will also bring strong, gusty winds to the northern mountains. Sustained west winds in the 25 to 40 mile per hour range are expected, and some higher elevations will see gusts to 90 mph. Blowing snow will reduce visibility in the mountains. Much weaker wind is forecast across the northeast plains.
Strong wind is also expected in the southern mountains. Combined with warm temperatures, a red flag warning is in effect for all or portions of El Paso, Teller, Fremont, Saguache, Custer, Huerfano, Costilla and Las Animas counties. Low humidity and dry fuels are contributing to the fire risk, so avoid all activities that could spark a fire. The warning goes into effect at 10:00 a.m., and will continue until 5:00 p.m.
West Slope
With high pressure over the area, look for less-active weather conditions for western Colorado. Temperatures will be above normal for this time of year. Expect upper 40s to low 50s Friday, increasing a few degrees Saturday before dropping back to mainly 40s Sunday as a cold front rolls in. The front will have little moisture available, so earlier predictions of isolated showers have been scaled back.
Overnight lows will still be on the cool side as temperatures drop to the teens and low 20s.
New Year's Day will generally continue the weekend trend of above-average highs.
Weather conditions updated throughout the day are available at www.KiowaCountyPress.net/weather
Temperature Forecast - December 29 - January 1

Friday

Saturday

Sunday

Monday

City

High

Low

High

Low

High

Low

High

Low

Eads

62

11

25

6

21

-2

19

-1

Springfield

68

14

32

9

19

1

23

3

Trinidad

66

26

67

17

31

9

40

13

Limon

62

11

25

6

21

-2

19

-1

Sterling

45

3

23

2

14

-6

17

1

Fort Morgan

51

7

30

6

18

-2

20

5

Craig

42

16

43

16

33

14

35

9

Grand Junction

48

20

50

19

48

22

46

19

Montrose

51

20

53

20

49

20

47

17

Cortez

54

17

56

14

52

19

51

16