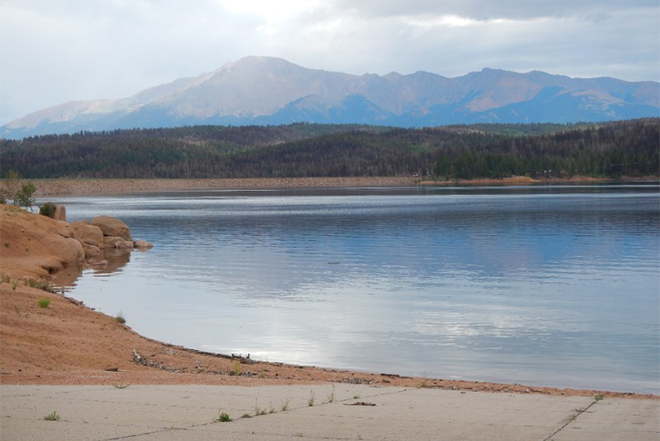 Published
Friday, July 13, 2018
Due to lower water levels in Rampart Reservoir and related safety concerns, the management partners of the reservoir site will close the boat ramp and watercraft inspection station for the remainder of the season, starting at 5 p.m., Sunday, July 15.
Management partners include Colorado Springs Utilities, Colorado Parks and Wildlife, and the U.S. Forest Service. The decreased water levels in Rampart Reservoir are affecting the operability and safety of the boat ramp for launching and loading trailered/motorized boats.
Despite the closure of the boat ramp, all hand-launched, non-motorized watercraft will be permitted from Monday through Sunday (7:00 a.m. to 5:00 p.m.) for the remainder of the season.
Water levels at Rampart Reservoir are lower than recent years due to a pipeline failure earlier this year that decreased pumping supply into the reservoir. However, because Springs Utilities has a diverse water supply portfolio, the break did not affect the organization's ability to serve the citizens of Colorado Springs.