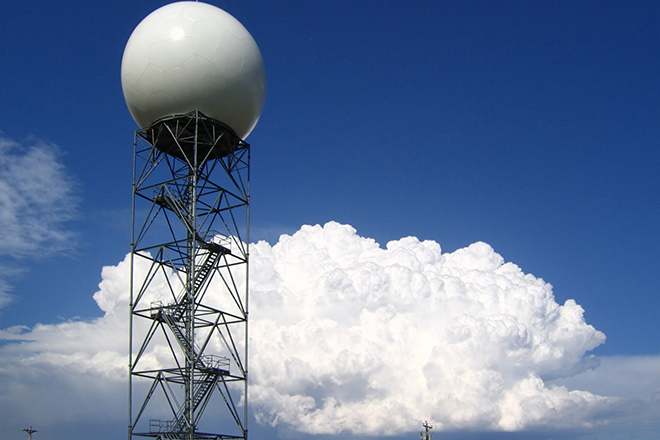 Published
Friday, June 7, 2019
High temperatures warm slightly across Kiowa County Friday under mostly sunny skies, with the chance for thunderstorms returning during the late afternoon hours.
Most of the county will see highs in the mid-80s, though the Arlington area will be slightly warmer - potentially reaching the low 90s.
Light winds start the day, increasing during the afternoon, with gusts from the south up to 20 miles per hour. Sheridan Lake may see some slightly stronger gusts.
The possibility of isolated to scatted thunderstorms, some potentially strong, returns in the late afternoon and early evening hours. While little rain is expected across the county, areas where thunderstorms do develop could see significant amounts of precipitation, along with wind gusts to 45 mph. One-inch hail is also possible with the storms.
Overnight, look for temperatures to fall to the mid-50s.
Saturday's conditions will be similar, with the chance for storms shifting to later in the day.
Currently, KiowaCountyPress.net Live Weather from downtown Eads shows NW wind at 4 mph. The temperature is 34, with 0.00 inches of rain so far today. Yesterday, 0.00 inches of rain was recorded, with a high of 89. The strongest wind gust since midnight was 15 mph, while the high temperature for the day so far was 34 at 10:49 AM.
Elsewhere in Colorado, a red flag warning for fire danger will be in effect for the west central part of the state beginning at 11:00 a.m. A flood warning remains in effect for southeast Conejos County through Monday morning. Flood advisories continue for the Gunnison river above Grand Junction, the Mancos River in Montezuma County and La Plata River in La Plata County for the week.
Kiowa County Weather Outlook for June 7, 2019

Community

High

Low

Chance of Precip

Wind Gust

Direction

Arlington

90

57

20

20

SSE

Haswell

86

56

20

20

S

Eads

87

56

20

20

SSE

Brandon

87

55

10

20

S

Sheridan Lake

85

55

0

30

S

Towner

85

57

0

20

S
Weather information updated throughout the day is available at http://weather.KiowaCountyPress.net.