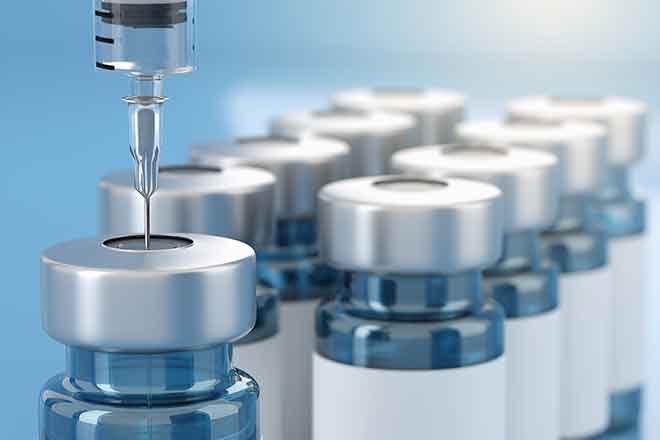 Published
Tuesday, October 20, 2020
(The Center Square) - Colorado's public health department submitted a draft COVID-19 immunization plan to the Centers for Disease Control and Prevention (CDC), a plan that cost $3.1 million and took a month to develop.
The draft, compiled by the Colorado Department of Public Health and Environment (CDPHE) and released Friday, is the result of input from over 20 organizations representing the governor's office, public health offices, various state agencies, clinical associations, universities, pharmacies, hospital systems, and community based organizations.
It includes provisions to purchase mass vaccination management software for local public health agencies (LPHAs) and community partners to use when distributing the vaccine, and outlines priority groups that will receive the first vaccines once the FDA approves them. Priority groups include health care workers, first responders, employees and residents of long-term care facilities and nursing homes.
To identify those most vulnerable to the virus within those groups, Colorado will rely on the Colorado Immunization Information System (CIIS), the state's immunization registry, and its experience with the Vaccines for Children (VFC) program, two tools it did not use during the H1N1 outbreak in 2009.
According to the plan, these tools will serve as the backbone for managing processes and data related to allocation, ordering, distribution, redistribution, inventory management, administration documentation, safety monitoring, second dose reminders, and reporting.
"Effective emergency management requires flexibility," the draft reads. "Because planners have to adapt plans to circumstances, innovate, and improvise when necessary, rigid plans and organizational structures should only be adhered to when necessary."
To ensure the plan operates under an ethically defensible and fair allocation system, CDPHE solicited the advice of the Governor's Expert Emergency Epidemic Response Committee and the Medical Advisory Group (GMAG), which advise the governor during public health emergencies.
GMAC recommended taking a granular approach to prioritization within phases when there is not enough vaccine to fully vaccinate all persons within a phase.
CDPHE will also seek input from locals before finalizing its statewide plans, describing the plans as "a starting place rather than an immutable guide to action."
"Vaccine deployment extends far beyond public health," CDPHE Executive Director Jill Hunsaker Ryan said. "The department, with support from the Colorado Department of Public Safety, convened a multi-agency, multi-sector team to focus on receiving and distributing a COVID-19 vaccine. We want to recognize the many agencies and organizations that informed our planning, and thank them for their partnership and guidance. We look forward to working with more stakeholders so we can continue improving the plan."
CDPHE is responsible for developing a training exercise for key federal, state and local partners to practice specific scenario central to vaccine distributions, according to the draft.
The first training is currently slated to take place in November.