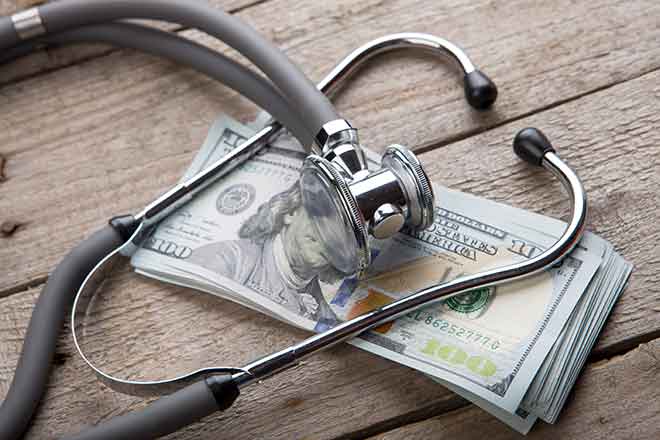 Published
Thursday, May 7, 2020
(The Center Square) - The U.S. Department of Health and Human Services (HHS) announced that five health care providers in Colorado have received millions of dollars in aid to assist the response to the COVID-19 outbreak at the state and local levels.
Five providers in Colorado were awarded a total of $99,545,171 from the department, part of $12 billion in total allocated to states. Nationwide, about 395 hospitals who are caring for more than 100 patients diagnosed with COVID-19 have received the funding.
HHS data says that the awarded hospitals account for the country's vast majority of inpatient coronavirus cases at about 71 percent out of at least 6,000 hospitals who have reported to the department.
"These new payments are being distributed to healthcare providers who have been hardest hit by the virus: $12 billion to facilities admitting large numbers of COVID-19 patients and $10 billion to providers in rural areas, who are already working on narrow margins," HHS Secretary Alex Azar said. "HHS has put these funds out as quickly as possible, after gathering data to ensure that they are going to the providers who need them the most."
"With another $75 billion recently appropriated by Congress, the Trump Administration will continue doing everything we can to support America's heroic healthcare providers on the frontlines of this war on the virus," Azar said, additionally noting that he expects the administration to consider more rounds of funding in the near future.
U.S. Sen. Cory Gardner, R-Colo., announced Tuesday that the state will receive a total of $288 million in hospital relief funding rounds. Noting the $99 million from HHS, Gardner also pointed out that critical care facilities, rural, and community providers will receive $188.5 million in support.
"The COVID-19 pandemic has resulted in unprecedented strains on our health care facilities nationwide, both in urban and rural areas," Gardner said. "Health care providers are on the frontlines of COVID-19, through both the direct care they are providing to patients as well as through the revenue losses caused by the need to cancel elective procedures. I'm pleased to see this funding from HHS that will help ensure our healthcare providers are able to keep providing critical health services to their communities."
All of this funding is provided to states like Colorado under the Coronavirus Aid, Relief, and Economic Stimulus (CARES) Act, which was signed into law on March 27, 2020 by President Donald Trump.