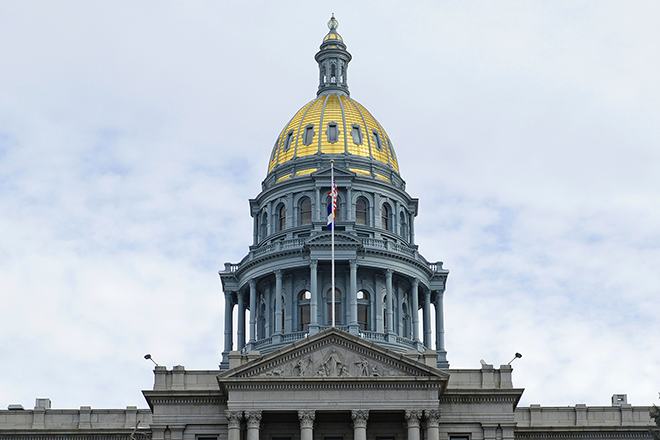 Published
Wednesday, July 31, 2019
By Derek Draplin | The Center Square
The Colorado Department of Natural Resources is formally opposing a public land management plan to the U.S. Bureau of Land Management.
In an eight-page letter sent Monday by DNR Executive Director Dan Gibbs to the BLM, the department said it opposes the BLM's Uncompahgre Field Office Resource Management Plan, citing concerns for protecting migrating wildlife and the federally protected Gunnison sage-grouse.
The plan covers federal land in Mesa, Delta, Montrose, Gunnison, Ouray, and San Miguel counties, which are located in the state's southwest corner.
"Protecting Colorado's wildlife and environment is a core value of Coloradans and a key mission of the Department of Natural Resources and Colorado Parks and Wildlife," Gibbs said. "We are concerned that the Plan released by the BLM does not adequately protect important wildlife corridors nor safeguard the Gunnison Sage-Grouse, a threatened species."
The letter also criticized the federal bureau for not offering ample time for cooperating agencies to weigh in on the plan.
"Colorado wishes to express its concern that the cooperating agencies were not given an opportunity to review and comment on the final [Proposed Resource Management Plan]," Gibbs said, noting agencies were given one day to review the plan before it was released publicly.
Gibbs added that the plan's "abrupt rollout has damaged the good will" between federal and state officials.
A BLM spokesman told The Center Square that the agency is reviewing the letter.
"We appreciate the State of Colorado's continued involvement," the spokesperson said.
Brian Rutledge, vice president of the National Audubon Society and director of the Sagebrush Ecosystem Initiative, criticized the Trump administration for not protecting sage grouse.
"As usual this administration has given little consideration to the species that need their help and in fact seem to be, for whatever reason, making sure that the plans that were [previously] set out don't work," he said. "You can draw your own conclusions ... do a little research on [Department of Interior Secretary David Bernhardt], you may figure out why they're making sure the plans don't work."
"They're doing quite an admirable job destroying the work of hundreds of people," he added.
Bernhardt, a Rifle, Colo. native who was confirmed in as Interior secretary in April, has been criticized for his background as a lobbyist for the energy industry.
Last week, the BLM announced it was offering almost 80,000 acres in the state for energy lease sale. And the BLM announced earlier this month it would relocate its headquarters to Grand Junction, Colo., from Washington, D.C., a move opposed by several environmental groups.