Image
Colorado Republicans to introduce tax bills during special session
(The Center Square) – As the Colorado General Assembly prepares for Friday's special session, Republicans offered a glimpse of legislation they'll introduce, including a tax cut.
House Minority Leader Mike Lynch, R-Wellington, and Sen. Byron Pelton, R-Sterling, plan to introduce a bill to reduce Colorado's income tax from 4.4 percent to 4 percent, according to a media release from House Republicans. "Rather than collecting taxes and returning surpluses to the taxpayer via [Taxpayer's Bill of Rights] refunds, this bill will allow the taxpayer to keep more of their hard-earned money in their pocket," information from Republicans stated.
Image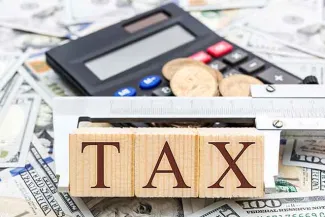 Sen. Barb Kirkmeyer, R-Weld County, and Assistant House Minority Leader Rose Pugliese, R-Colorado Springs, plan to introduce legislation convening a Property Tax Task Force with members of local government and legislators with previous local government experience to develop new policies for property taxes. They also are submitting a plan for $1.4 billion in property tax relief while continuing to provide local governments with revenue to provide essential services.
"We have gone to great lengths to get local government associations and other stakeholders involved in the process while remaining focused on delivering real property tax relief," Lynch said in a statement. "We have shared our plan with the Democrats and hope they are sincere in bridging the divide and bringing real property tax relief to the people of Colorado."
Democratic Governor Jared Polis called the special session after voters this month rejected Proposition HH, a measure to reduce property tax rates and pay tax shortfalls of local governments with TABOR refunds. Republicans called for "clean tax relief" before the November election.
Image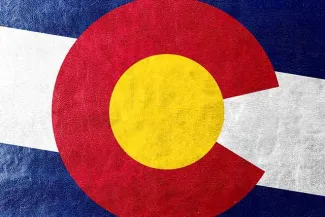 "The General Assembly should consider taking legislative action to create a property tax relief package to offset value increases that also balances the interests of schools and local governments that are funded with property tax," Polis wrote in his order for the special session. "This could include but is not limited to changes to reserve policy, general fund, and TABOR tax refund mechanisms."
Republicans hold that TABOR refunds shouldn't be used for property tax relief.
"The legislature needs to trust and honor the will of the voters and not touch our TABOR refunds," Pugliese said in a statement announcing the plans. "Taxpayers should not have to buy their own property tax relief and our plan ensures they will not have to."
Although the specific bills weren't provided by the Republicans, they stated their legislation would reduce residential property tax assessment rates from 6.765 percent to 6.5 percent. Nonresidential rates would be reduced from 27.9 percent to 25 percent for the 2023 tax year.
The Republicans also propose $617.5 million in emergency support to local governments to fund law enforcement and other critical services for a year while the task force works on property tax solutions.