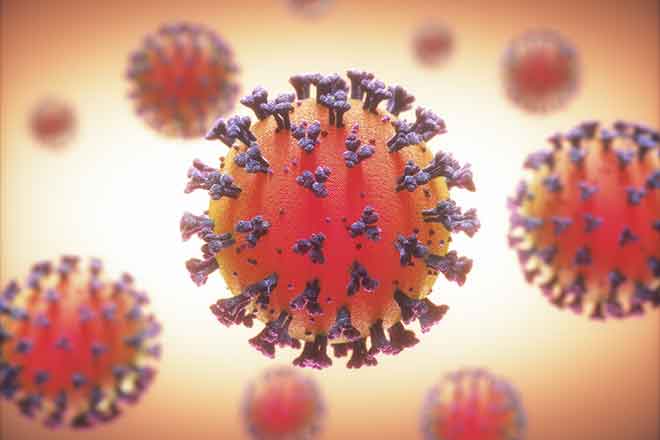 Published
Saturday, March 14, 2020
The Colorado Department of Public Health and Environment announced 24 new presumptive positive cases of the COVID-19 coronavirus in the state as of Saturday, bringing the total cases to 101.
Separately, Colorado's House and Senate voted to suspend the 2020 legislative session until at least March 30 due to concerns for public health.
So far in the state, one person - a woman in her 80s from El Paso County - has died.
Saturday's test results include 20 from the state laboratory, along with four from private testing facilities that have been receiving samples from healthcare workers.
About 800 people have been tested in the state since February 28. Presumptive positive cases, which must still be verified by the Centers for Disease Control and Prevention, cover people in their 20s to 80s. One of the new cases is a visitor to the state, while the remaining are Colorado residents.
Fifteen of Colorado's 64 counties are known to have COVID-19 cases. While 16 of the cases are in visitors to the state, most people testing positive are residents.
Outside of the Denver metro area, which as 20 cases, Eagle County is the next hardest hit with 18 cases, and Arapahoe County with 10. Other impacted counties remain in the single digits.
COVID-19 is occurring nearly equally among men and women in the state, and most illnesses are in people under the age of 70.
Friday, CDPHE, at the direction of Colorado Governor Jared Polis, issued restrictions on visitors to skilled nursing, assisted living and other intermediate care facilities. The restrictions are intended to protect the health of facility residents, particularly those who are older and have other health concerns. While most people will only experience mild symptoms from COVID-19, older people are at greater risk for more severe health impacts, and more likely to die.
Friday's order requires
These facilities are required to offer alternative communication methods for people who would otherwise visit the residents by using virtual communication tools and providing staff to assist the residents with those tools.
Third-party visitors who are critical to the resident's care will be allowed to continue their services, with screening restrictions, to continue to provide the care, services, and supplies crucial to resident care. These include volunteers, vendors receiving supplies, agency staff, EMS personnel and equipment, transportation providers, and other practitioners.
The order mandates facilities to document symptom screening for all individuals entering the building, and make the documentation available to the department upon request.
In the event that the facility has a positive, or suspected positive case of COVID-19, the facility will keep records of visitation in order to prevent infection exposure to other residents.
According to CDPHE, COVID-19 is primarily spread through respiratory droplets produced when an infected person coughs or sneezes. People who have sustained contact within six feet of an infected individual are most at risk of transmission.
Health officials are advising Coloradans to stay informed, take simple disease prevention measures, and prepare.
Practice good hygiene. Thoroughly wash your hands with soap and water for at least 20 seconds. In the absence of soap and water, use hand-sanitizer with on alcohol content of at least 60 percent.
Use your elbow or sleeve to cover coughs and sneezes.
Stay home if you're sick; keep your children home if they are sick. The illness can last for many days so, make preparations now to work from home if possible.
Always be prepared for an emergency -- like a large snowstorm -- and have a plan for your family. Make sure to have at least 72 hours of key supplies on hand such as medications, infant formula, diapers, pet food, etc. FEMA guidance for pre-pandemic COVID-19 preparedness is available at www.Ready.gov.
Stay informed with reliable, up-to-date information. People who have general questions about COVID-19 can call CO HELP at 303-389-1687 or 1-877-462-2911, or email COHELP@RMPDC.org.