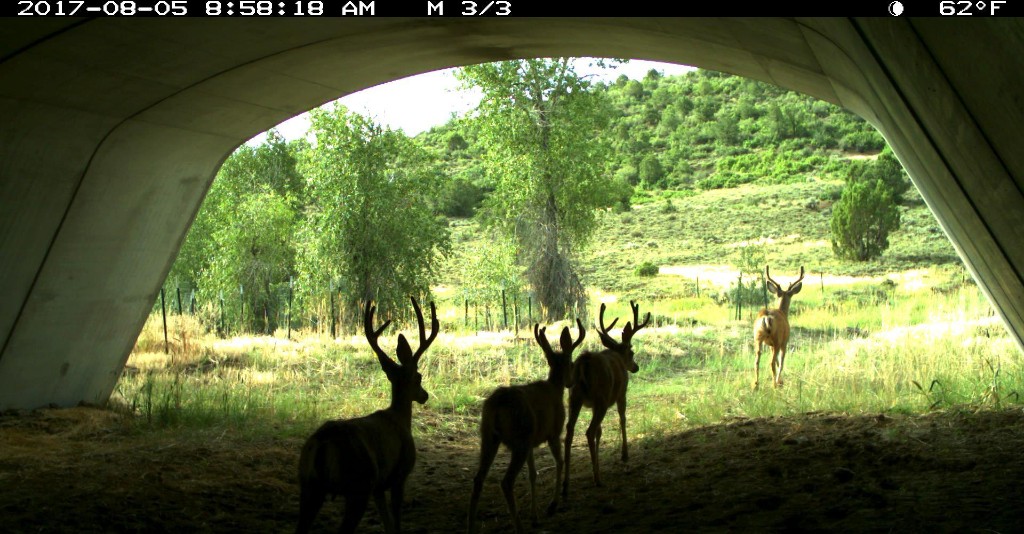 Published
Wednesday, May 24, 2023
(Colorado News Connection) New funding recently added to the Colorado Wildlife Safe Passages Fund could provide relief for mule deer and elk populations, which are on the decline in Colorado, home to several of the largest herds in the U.S.
Tony Cady, Region 5 planning and environmental manager for the Colorado Department of Transportation, said there are an estimated 14,000 wildlife-vehicle collisions each year, at a cost of $80 million to the state's economy. More wildlife are killed through collisions with motorists than during hunting harvests.
"So it's a problem we need to tackle," Cady contended. "This money will allow us to address wildlife crossings and wildlife vehicle collision mitigation projects in those key corridors around the state where we're seeing the greatest need."
The $500,000 in funding is part of the Colorado state budget recently signed by Gov. Jared Polis. The allotment will be used as the state's local match necessary to leverage federal grants made possible through the bipartisan Infrastructure Investment and Jobs Act, including $350 million available in the law's Wildlife Crossing Pilot Program.
Colorado has been a national leader in mitigating wildlife-vehicle collisions, and has built 64 crossing structures -- including bridges, culverts or tunnels -- even under tight transportation budgets. Cady pointed to a recently completed project on Highway 9 between Kremmling and Green Mountain Reservoir.
"Over a two-year period we documented several hundred thousand animal movements, and it resulted in a 92 percent reduction in crashes with wildlife, and a 90 percent reduction in the carcasses removed," Cady outlined. "They are highly effective."
Cady noted there are hundreds of crossings still needed across the state to restore historic migration corridors, and the Colorado Department of Transportation has prioritized 25 strategic projects it wants to complete within the next decade.
Cady added, given the state's extensive network of highways and roads, animals have to make multiple crossings in their seasonal migrations to access food and shelter.
"And every time they cross the road or have to jump a fence, that creates a hazard to them, and to motorists using the roadways," Cady explained. "Providing these safe passages allows them to connect to those critical habitats, while also providing safety for the traveling public."
Support for this reporting was provided by The Pew Charitable Trusts.