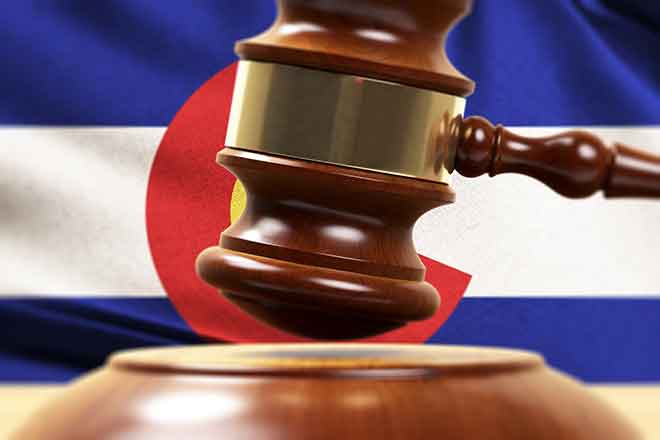 Published
Friday, April 3, 2020
The Colorado Supreme Court ruled that the state's General Assembly doesn't have to meet for consecutive days during the 2020 legislative session.
The court's 4-3 ruling means once the coronavirus outbreak passes, the state legislature can resume meeting and complete its constitutionally required 120 days. The legislature, which typically meets from early January to early May, temporarily adjourned on March 14 amid public health concerns over the virus.
Lawmakers questioned if they could make up the days adjourned later in the session.
The majority justices called the constitution "ambiguous as to whether the 120 calendar days allotted for a regular legislative session must be counted consecutively," adding that the legislature "reasonably resolved the ambiguity" with joint rules adopted during previous sessions.
Extensions of legislative sessions are necessary so "citizen legislators do not have to choose between representing their constituents in the General Assembly and supporting their communities through the crisis at home," the court also said.
Democratic leaders, who control the majority of both chambers of the state legislature, declared victory as they argued that the state of emergency meant working days could be made up later.
"I'm happy to see the court affirm our position today," House Speaker KC Becker, D-Boulder, said in statement. "From the beginning, our priority has been to protect the health and safety of all who work, visit, and frequent the Capitol. This is an unprecedented time that calls for thoughtful action. We will continue looking at the data and talking to public health experts to determine when it is safe to come back to the Capitol."
Senate President Leroy Garcia, D-Pueblo, also lauded the decision by saying that "while public health experts are advising citizens to stay home, we must continue to protect all those who do business at the Capitol by temporarily suspending the session."
Republican leaders welcomed the court's clarification but argued that legislative session must end after the 120 consecutive days after voters approved a constitutional amendment in 1980.
"We are grateful to know the Court's opinion so that legislative leadership and all members of the General Assembly can determine how best to proceed in these most challenging times," Senate Minority Leader Chris Holbert, R-Parker, said in a statement.
House Minority Leader Patrick Neville, R-Castle Rock, said that he hopes "the Democrat majority will not go back to 'business as usual'."
Neville also accused the Democrats and the Polis administration of "attacking hospitals" at the beginning of the session because of the public option health care debate at the forefront of the legislative session. "Our priorities must change," he added.