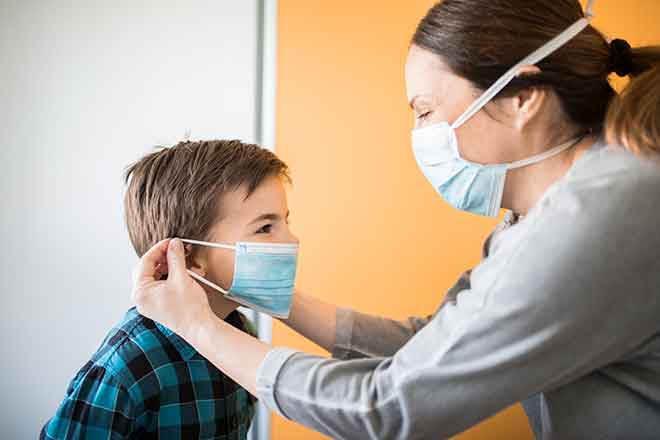 Published
Tuesday, September 14, 2021
(The Center Square) - Colorado has updated its COVID-19 guidelines for schools, state health officials announced.
The new guidelines impact masking, school ventilation systems, and student quarantine rules. The state Department of Public Health and Environment (CDPHE) recommends that local schools and public health agencies "implement mask requirements for all individuals entering K-12 schools in Colorado."
The recommendation includes students, teachers, staff, administrators, and school visitors, and extends to school districts with high vaccination rates as well as those with low rates.
Schools are also being asked to improve their ventilation systems, including making necessary improvements to HVAC systems and ensuring the systems are in "good working order" at least 30 minutes before students arrive.
Vaccinated students who are exposed to COVID-19 in areas with high vaccination rates will no longer be required to quarantine, the new guidance says. However, CDPHE raised its metric for determining which students qualify for exemption from a 70% vaccination rate in districts to at least an 80% vaccination rate in districts.
"Even when not required by local public health or a school district, staff and students may choose to wear masks," the guidance says. "Schools and school districts should ensure that every classroom is a welcome environment for students and staff who choose to protect themselves in this manner."
Ahead of the school year, CDPHE issued guidance saying that schools would be allowed to take a "hybrid approach" to the 2021 school year, recommending "either mask requirements for all unvaccinated individuals or all individuals in schools, particularly in higher-risk environments."
The spread of COVID-19 delta variant within Colorado's schools has been a cause for concern among some parents and administrators.
More than 80 schools across the state have experienced outbreaks, accounting for more than 886 total cases, according to a 9News report.
So far, Governor Jared Polis has resisted implementing a mask mandate for school similar to the one he issued last year.