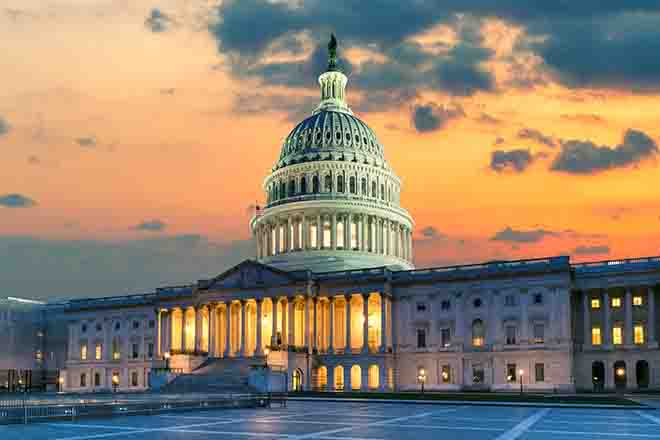 Published
Thursday, February 9, 2023
(The Center Square) - Colorado's congressional delegation responded along party lines to President Joe Biden's Tuesday night State of the Union address.
Both U.S. senators representing Colorado and five of eight U.S. representatives are Democrats. The delegation's only Republicans are Reps. Lauren Boebert, Ken Buck, and Doug Lamborn.
Lamborn criticized the president, saying, "The American people did not have to wait for the State of the Union address to learn that our nation, under Joe Biden's lack of leadership, is in peril."
"This is the case both domestically and on the international stage. Inflation is at a 40-year high, the border is a disaster, and seven out of 10 Americans think the country is headed in the wrong direction," he added.
Buck said the speech didn't address how the needs of Americans need to be met.
"President Biden's speech last night proved to the American people he doesn't care about your daily struggles," Buck posted on social media Wednesday. "He cares about partisan politics."
After the speech, Buck posted, "We need a unifying leader to heal the wounds of our nation. Tonight, Biden showed us he isn't that leader."
Senior Sen. Michael Bennet echoed Biden's key message of finishing the work started during the first two years of his administration.
"Despite strong job numbers, Colorado's families still struggle in an economy that has primarily benefited large corporations and the wealthiest 10%," Bennet said. "At the same time, the West faces a 1,200-year megadrought. Our democracy remains at risk from political extremists and unaccountable tech companies that amplify them."
Rep. Joe Neguse, D-Colo., said Biden's message helped Americans understand how recent accomplishments will lead to additional success.
"The President shared a clear, hopeful and compelling message this evening, offering real solutions to grow the economy for everyday Americans, expand access to healthcare, and combat gun violence," Neguse said. "If the progress made in the past two years is any indication, House Democrats are ready to work to ensure that our nation's best years are ahead of us - not behind."
Rep. Diana DeGette, D-Colo., said "Americans showed up at the polls to reject the Republican party's extreme agenda."
""They want to restore Americans' right to reproductive care, enact common sense gun safety measures to end the scourge of gun violence that's spreading across the country, and take steps now to combat the climate crisis.," she added.
Republican Arkansas Gov. Sarah Huckabee Sanders gave the GOP's reaction to Biden's address.
"In the radical left's America, Washington taxes you and lights your hard-earned money on fire, but you get crushed with high gas prices, empty grocery shelves, and our children are taught to hate one another on account of their race, but not to love one another or our great country," Sanders said Tuesday night. "Whether Joe Biden believes this madness or is simply too weak to resist it, his administration has been completely hijacked by the radical left."