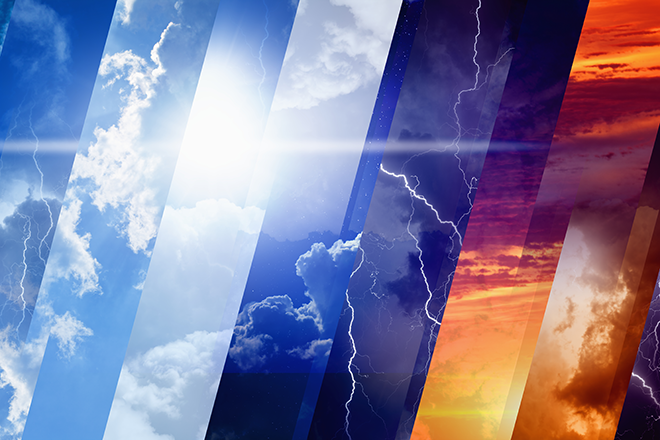 Published
Friday, March 10, 2017
By Chris Sorensen
After a week of above-normal temperatures, and high fire danger across eastern Colorado, temperatures will dip heading into the weekend. A spring-like warmup returns by mid-week.

Temperatures across Kiowa County will reach the low 50s Friday under mostly sunny skies. With the lower temperature and slightly higher humidity, fire danger has diminished somewhat, however dry conditions persist. Outdoor activities that could spark a fire are still discouraged.
Overnight, Friday's low will be around the freezing mark.
Strong wind returns Saturday. Look for gusts as high as 30 miles per hour and sustained winds out of the north in the 15 to 20 mph range. The high will approach 60 before dropping to 30 overnight.
Sunday's high will be in the upper 60s under partly sunny skies. Wind gusts to 30 mph are expected in the afternoon, with sustained wind from the south around 15 to 20 mph. The overnight low returns to 30.
Monday's high is expected to fall back to 60 and dip to the upper 20s overnight before returning to the upper 60s Tuesday.
By mid-week, high temperatures return to the 70s.
KiowaCountyPress.net now offers a free forecast update emailed to you each morning around 6:00 a.m. To begin receiving forecast updates, send an email to kiowacountypressweather+subscribe@googlegroups.com for quick signup process. Then, just reply to the message sent back to you to confirm your email address, and you're done! You'll start receiving the weather forecast the next morning. There's no cost, and you can unsubscribe any time.