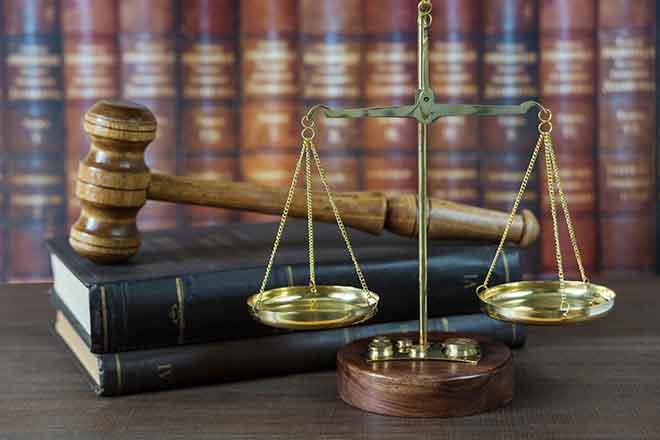 Published
Friday, July 10, 2020
DISTRICT COURT, WATER DIVISION NO. 2, COLORADO
TO: ALL INTERESTED PARTIES
Pursuant to C.R.S. 37-92-302, you are hereby notified that the following case is a portion of the resume of applications and amendments filed and/or ordered published during the month of June 2020, in Water Division No. 2. The Water Judge ordered this case be published in the Kiowa County Press in Kiowa County, Colorado.
The name(s) and address(es) of applicant(s), description of water rights or conditional water rights and description of ruling sought as reflected by said application, or amendment, are as follows.
CASE NO. 2020CW3026; Previous Case Nos. 13CW3059, 06CW76 and 90CW47 - THE FORT LYON CANAL COMPANY, 750 Bent Ave., Las Animas, CO 81054, (Please address all pleadings and inquiries regarding this matter to Applicants' attorneys: BALCOMB & GREEN, P.C., P.O. Drawer 790, Glenwood Springs, CO 81602, (970) 945-6546).
Application for Finding of Reasonable Diligence
BENT, OTERO, PROWERS, CROWLEY AND KIOWA COUNTIES
Summary of Application: Applicant requests a finding of reasonable diligence in the development of the remaining conditional portions of its John Martin Reservoir Article III Exchange.
Structure: John Martin Reservoir Article III Exchange.
Orig. Decree: Case No. 90CW47, Dist. Court, Water Division No. 2 entered on 9/5/2000, as amended by Order dated 10/18/2000.
Subsequent Diligence: 12/27/2007, Case No. 06CW76; 6/3/2014, Case No. 13CW3059, all in Dist. Court, Water Division No. 2.
Location: The downstream terminus of the exchange is John Martin Reservoir. The Reservoir is located on the Arkansas River approx. 45 miles downstream from the headgate of the Fort Lyon Canal, and the present place of storage is in Secs. 5, 6, 7, 8, 17, and 18, T. 23 S., R. 49 W., 6th P.M.; Secs. 29, 31, 32, 33, 34, and 35, T. 22 S., R. 50 W., 6th P.M.; Secs. 1, 2, 3, 4, 5, 6, 7, 8, 9, 10, 11, 12, 13, 14, 15, 16, 17, 20, and 21, T. 23 S., R. 50 W., 6th P.M.; Secs. 25, 33, 34, 35, and 36, T. 22 S., R. 51 W., 6th P.M., and Secs. 1, 2, 3, 4, 9, and 10, T. 23 S., R. 51 W., 6th P.M., Bent County, Colorado. The upstream terminus of the exchange is the headgate of the Fort Lyon Canal. The headgate of the Fort Lyon Canal is located on the N. bank of the Arkansas River in the NE 1/4 of Sec. 32, T. 23 S., R. 55 W., 6th P.M., Otero County, Colorado.
Source: Arkansas River.
Approp. Date: 4/24/1980.
Amount: The John Martin Reservoir Article III Exchange was decreed for a max. flow rate of 1,150 c.f.s. and annual max. quantity of storage of 20,000 AF per year. Of the max. decreed rate, 606 c.f.s. remains conditional.
Use: Agricultural purposes.
Remarks: The Fort Lyon Canal Company has water rights decreed for direct flow diversion out of the Arkansas River are 164.64 c.f.s. as of 4/15/1884, 597.16 c.f.s. as of 3/1/1887 and 171.20 c.f.s. as of 8/31/1893, which said priorities were decreed in the Bent County Dist. Court on 4/8/1905. Said direct flow diversions are applied to approx. 94,000 acres of land under Applicant's system located in Otero, Bent, and Prowers Counties. Fort Lyon was awarded an absolute exchange water right with a priority date of 4/24/1980 to exchange water from John Martin Reservoir upstream to the headgate of the Fort Lyon Canal at a max. rate of flow of 544 c.f.s. and an annual max. exchange in any one year of 15, 228.95 AF. In the diligence period preceding the filing of this Application, beginning in 2014, Fort Lyon diverted by exchange under its Article III Account. An Operation Summary of the Fort Lyon Article III Account in John Martin Reservoir for water years 2014 through 2019 is attached to the application on file with the Court as Table 1. (All exhibits/tables mentioned herein are incorporated by reference and may be inspected at the office of the clerk of this Court.). Additional diligence activities, diversions and expenditures are also described in the application on file with the court. Applicant continues to rely upon the subject water right and has no intention to abandon any portion of the conditional water right.
Name and address of owner of the land upon which the storage structure or point of diversion is located: John Martin Reservoir, U.S. Army Corps of Engineers, 4101 Jefferson Plaza, NE, Albuquerque, NM 87109 and 29955 County Road 25.75, Hasty, CO 81044 and Applicant.
THE WATER RIGHTS CLAIMED BY THE FOREGOING APPLICATION(S) MAY AFFECT IN PRIORITY ANY WATER RIGHTS CLAIMED OR HERETOFORE ADJUDICATED WITHIN THIS DIVISION AND OWNERS OF AFFECTED RIGHTS MUST APPEAR TO OBJECT AND PROTEST WITHIN THE TIME PROVIDED BY STATUTE, OR BE FOREVER BARRED.
YOU ARE HEREBY NOTIFIED that any party who wishes to oppose an application, or application as amended, may file with the Water Clerk a verified statement of opposition setting forth facts as to why the application should not be granted, or why it should be granted only in part or on certain conditions, such statement of opposition must be filed by the last day of August 2020, (forms available at Clerk's office or at www.courts.state.co.us, must be served on parties and certificate of service must be completed; filing fee $192.00). The foregoing are resumes and the entire application, amendments, exhibits, maps and any other attachments filed in each case may be examined in the office of the Clerk for Water Division No. 2, at the address shown below.
Witness my hand and the seal of this Court this 7th day of July 2020.
/s/ Michele M. Santistevan
Michele M. Santistevan, Clerk
District Court Water Div. 2
501 N. Elizabeth Street, Suite 116
Pueblo, CO 81003
(719) 404-8832
Published July 10, 2020
In the Kiowa County Press