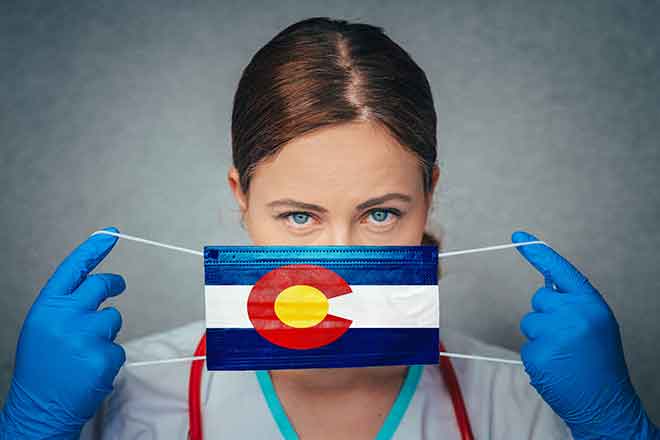 Published
Wednesday, December 2, 2020
(The Center Square) - White House Coronavirus Task Force member Dr. Anthony Fauci joined Colorado Governor Jared Polis during a Tuesday update on COVID-19, where he warned that the country could see "a surge upon a surge," but stressed that mitigation is possible.
Polis said the state had 4,405 new COVID-19 cases on Tuesday, and one in 41 people in the state are contagious. Colorado has seen nearly 233,000 COVID-19 cases and more than 2,600 deaths since the pandemic began, according to the state's data.
"Colorado is not alone in seeing a spike in cases," said Fauci, who also serves as director of the National Institute of Allergy and Infectious Diseases.
"If you look across the United States, we are really in a public health crisis right now because we're having a surge the likes of which is worse than the surges that we all saw in the late winter/early spring," he said.
Fauci said health experts anticipate "a surge upon a surge" due to traveling and family gatherings around the holidays.
"I think we're going to be looking at 30 or more days of a period of precarious risk," he added.
Despite that, the White House Coronavirus Task Force member stressed that mask wearing, physical distancing, avoiding indoor gatherings, and frequent hand washing will help mitigate the virus' spread.
Fauci also said this month there will be 40 million doses of vaccines made available for 20 million high-priority people. Those vaccines will be allocated among states by population, he said.
Fauci urged Coloradans to get vaccinated once one is made widely accessible "for your own safety and for the safety of your loved ones, and for the people of Colorado in general."