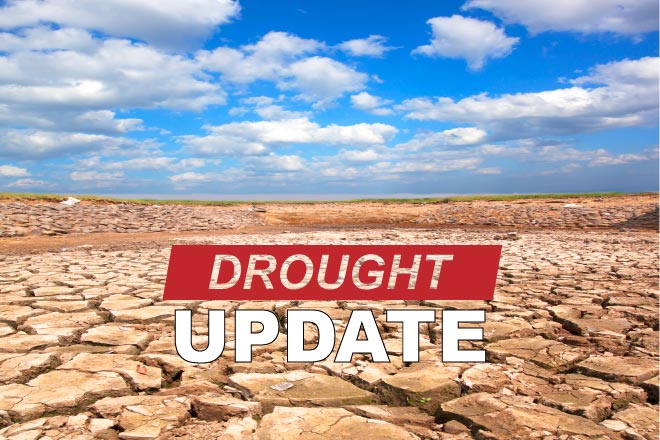 Published
Friday, September 28, 2018
Chris Sorensen
Reflecting recent warm, dry weather in the state, western Colorado saw expansion of the worst drought categories, while dry conditions grew in the northeast.
Exceptional drought expanded further east a week after it had advanced to the north into Mesa and Delta counties. This week's increases now cover all of Ouray and Archuleta counties and most of Hinsdale and Mineral counties. Southwest Gunnison County and western Conejos County also moved into exceptional conditions.
Severe drought was replaced by extreme conditions across most of Moffat and Routt counties. Severe drought moved further across Jackson County, while moderate drought also advanced to the east in Larimer and Boulder counties.
In northeast Colorado, abnormally dry conditions increased in southern and eastern Weld County. The expansion also encompasses most of Morgan County, along with northern Washington County.
No changes were observed in southeast Colorado.
Overall, 14 percent of the state is drought-free, down from 17 percent in the previous week, while an additional 14 percent is abnormally dry, up two percent. Moderate drought continues to impact eight percent of Colorado, while severe drought dropped from 20 percent to 16. Extreme drought covers 32 percent of the state. Exceptional drought increased to 16 percent from 13. Forty-eight percent of Colorado is now covered by the two worst drought categories.
One year ago, 68 percent of the state was drought-free, while 29 percent was abnormally dry. Four percent was experiencing moderate drought.
Over the coming week, increased precipitation is expected, particularly for the western half of Colorado, though impacts are expected to be minimal for next week's report.
Drought categories include (ranked from least to most severe) abnormally dry, moderate, severe, extreme and exceptional drought.
Colorado Drought by the Numbers

Week

Date

None

D0

D1

D2

D3

D4

Current

9/25/18

14

14

8

16

32

16

Last Week

9/18/18

17

12

8

20

32

13

3 Months Ago

6/26/18

21

12

15

16

28

9

Start of Calendar Year

12/26/17

7

65

28

0

0

0

Start of Water Year

9/26/17

68

29

4

0

0

0

One Year Ago

9/26/17

68

29

4

0

0

0