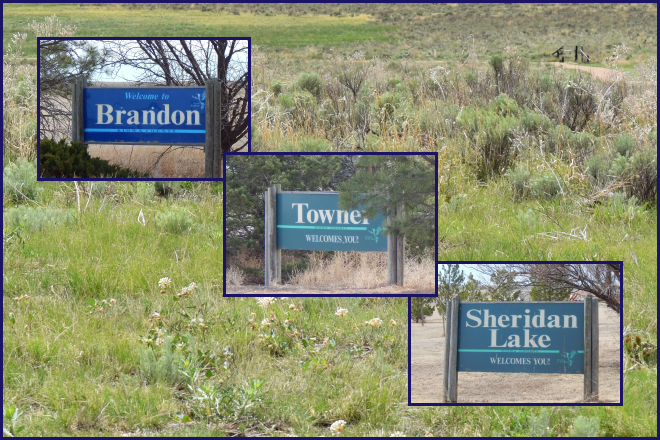 Published
Tuesday, March 3, 2020
Sorry about no news last week. We got a new computer and thought everything was hooked up and ready to go. NOT -- it wouldn't send anything out. Finally got it fixed Tuesday.
GOOD NEWS! We received word Thursday that we were awarded the grant we had applied for to finish the park project. Susan Greenfield and I went to Garden City, Kansas, Friday to place our order for the playground equipment and the Tuff Shed we are getting from Home Depot. Rod Swisher is making our teeter-totter, and we are ordering our merry-go-round from a different company. SOOOO - when the weather gets warmer, we will have some work days to get everything installed, and will hopefully have lots of volunteers to help. Will keep you informed when the time gets closer.
Cora Coffman and I went to Hays, Kansas, Thursday to see my heart doctor. I received a clean bill of health and don't have to go back again. YEA!
The spaghetti dinner and game night sponsored by the Plainview Elementary School students and parents was a huge success Thursday evening.
Last Saturday, I attended the antique auction at the old K-Mart building in Lamar. I believe it was the largest auction I had ever attended. At least several items of everything was available to buy if you could find what you were looking for. There were lots of people there for the two-day sale.
I attended the District 2 Class 1A basketball tournament at the Lamar Community Center Saturday afternoon and evening. Others from our area attending were: Merle and Carol Shalberg; Greg and Penni Shalberg; Eugene and Judy Splitter; Wesley Arns; Barb, Kayla and Katelyn Wanderlingh; Kyle Scott; and Kelvin, Amy and Alex Schmidt. We saw some very good games, with one of them going into double overtime to determine a winner.
The McClave, Eads and Kit Carson girls' and the Kit Carson, Cheraw and Granada boys' teams will advance to regionals next Friday and Saturday in La Junta to determine who advances on to the state tournament. They will be playing against the winners from the District 3 Class 1A tournament.
Merle and Carol Shalberg went to the Wellness Center to watch the Walsh/Wiley basketball game Thursday evening. Carol has family playing for Walsh.
We were glad to hear that Freda Schmidt is doing well after her surgery. Hope you continue to do well and are home soon!
Connie Weber spent last week with her folks, Denis and Theresa Weber. Linda Cochran spent a few days with them also. Kathy, Corby, and Jordan Knutson and Cici Wang spent the weekend visiting them and Jerry and Quinton Weber.
They are having ladies water aerobics at Prairie Pines in Eads Monday and Wednesday mornings at 10:00 a.m. The fee is $3.50 per day.
The Republican Caucus is this Saturday, March 7, at 10:00 a.m. in the Plainview School cafeteria. The county caucus is March 28 at 1:00 p.m. at the courthouse in Eads. Plan to attend and support your candidates.
The moisture last week was great, and I hope we get some more soon. Have a great week.