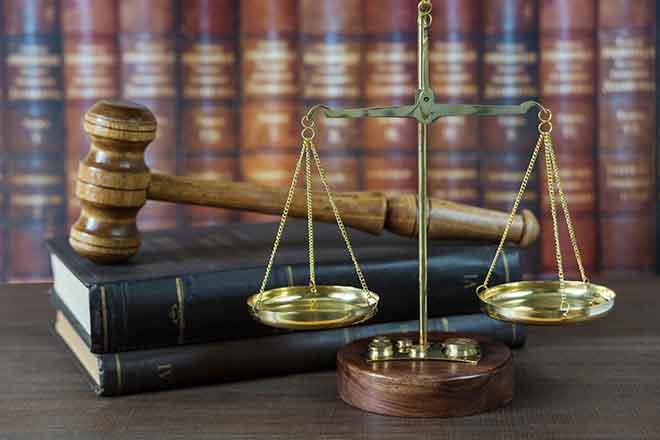 Published
Friday, October 21, 2016
ELECTION NOTICE
KIOWA COUNTY, COLORADO
2016 GENERAL MAIL BALLOT ELECTION
In accordance with the provisions of Section 1-7.5-107 (2.5) (a), Colorado Election Code, notice is hereby given that a Mail Ballot Election will be held in
Kiowa County on
Tuesday, the 8th day of November, 2016.
VOTING INFORMATION
GENERAL MAIL BALLOT ELECTION
NOVEMBER 8, 2016
ELECTION OFFICE ADDRESS
1305 GOFF ST- P O BOX 37, EADS, CO 81036
PHONE (719) 438-5421 - FAX (719) 438-5327
OFFICE HOURS: MONDAY THRU FRIDAY- 8:00 A.M. TO 4:30 P.M.
(AND SATURDAY, NOVEMBER 5, 2016 FROM 8:00 A.M. TO 12:00 P.M.)
MAIL BALLOTS MUST BE MAILED OR DELIVERED TO THE ABOVE ADDRESS
BALLOTS MUST BE RECEIVED BY 7:00 P.M. ELECTION DAY OR ONE CAN USE THE RED DROP BOX LOCATED ON THE WEST SIDE OF THE COURTHOUSE
HOURS OF COUNTY CLERK'S OFFICE ELECTION DAY FOR VOTING
7:00 A.M. TO 7:00 P.M.
OFFICE WILL REMAIN OPEN UNTIL UNOFFICIAL RESULTS ARE TABULATED.
ABSENTEE BALLOT REQUESTS CAN BE APPLIED FOR AND/OR RETURNED TO:
1305 GOFF ST- P O BOX 37, EADS, CO 81036
Ballots will be mailed to your regular mailing address. However, if you are going to be away and need your ballot to be mailed to a different address, applications for a mail in ballot shall be made in writing or by fax, using the application form furnished by the designated election official or in the form of a letter, which must include the applicant's printed name, date of birth, signature, residence address, and the address to which you want the ballot mailed.
Last day to apply for a ballot to be mailed is November 8, 2016.
IF YOU HAVE QUESTIONS CONCERNING VOTING PROCEDURES OR YOUR ELIGIBILITY TO VOTE, REFER INITIALLY TO THE INFORMATION PROVIDED IN THIS NOTICE. FURTHER DETAILS MAY BE OBTAINED BY CALLING (719) 438-5421.
In accordance with the provisions of the Colorado Revised Statutes, notice is hereby given that a General Mail Ballot Election will be held in the State of Colorado, County of Kiowa, on Tuesday, the 8th day of November, 2016, for the following BALLOTS:
(Download sample ballot file below)
CERTIFICATION
I, Delisa L. Weeks, County Clerk and Recorder of the County of Kiowa, State of Colorado, do hereby certify that the Ballot Content contains the names of whom Certificate of Nomination or Political Party Petitions have been filed in the Office of the Secretary of State or the Office of the Kiowa County Clerk and Recorder as a candidate for election, at the General Election to be held Tuesday, the Eighth day of November, 2016, and who is entitled to receive votes at such General Election, specifying the office for which such person is a candidate and the party he represents.
IN WITNESS WHEREOF, I have hereunto set my name and affixed the seal of the County of Kiowa, this 12th day of October, 2016.
Delisa L. Weeks
Kiowa County Clerk
Published October 21, 2016
In the Kiowa County Press