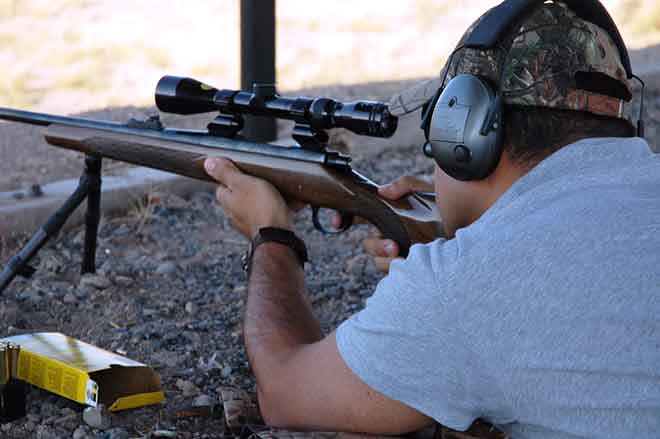 Published
Wednesday, May 12, 2021
(The Center Square) - A U.S. Bankruptcy Judge in Texas on Tuesday dismissed an attempt by the National Rifle Association to file for Chapter 11 protection and avoid a lawsuit filed by New York State Attorney General Letitia James.
In a 38-page document, U.S. Bankruptcy Judge Harlin DeWayne Hale noted that legal precedent recognizes bankruptcy cases filed to obtain "an unfair litigation advantage" are not good-faith efforts to reorganize.
"There was a general consensus among the witnesses that, as the NRA has consistently represented to the Court and to its members, the NRA is in its strongest financial condition in years and intends to pay creditors all allowed claims in full," Hale wrote.
The pro-Second Amendment organization announced the legal move in January as part of an effort to reorganize in Texas. The organization has legally been incorporated in New York for about 150 years.
At that time, NRA CEO and Executive Vice President Wayne LaPierre said New York's "toxic political environment" necessitated the move.
Last August, though, James filed a lawsuit in New York court saying the LaPierre and other current and former executives within the nonprofit organization failed to properly manage the NRA's funds. As a result, more than $64 million was lost in a three-year span.
According to Hale's order, NRA officials feared James could put the organization into receivership. However, LaPierre testified that the group never received such a notice nor did it have any valid proof to suggest that was a possibility.
In a statement late Tuesday afternoon, LaPierre said the organization was still committed to its members and that the court's ruling prompts no change to its mission or programming.
"We remain an independent organization that can chart its own course, even as we remain in New York to confront our adversaries," LaPierre said. "The NRA will keep fighting, as we've done for 150 years."
James claimed victory after Hale made his ruling, saying the organization sought the bankruptcy protection simply to escape culpability.
Work on the New York legal case continues, James told reporters Tuesday, with a trial likely starting sometime in 2022. Among the relief James seeks is a ruling that prohibits current and former leaders from being able to serve on a board in New York ever again.
"This trial underscored that the NRA's fraud and abuse continued long after we filed our lawsuit," she said. "Without a doubt, the board was deceived when bankruptcy language was hidden in Mr. LaPierre's contract earlier this year. Today's order reaffirms that the NRA does not get to dictate if and where it will answer for its actions. The rot runs deep, which is why we will now refocus on and continue our case in New York court. No one is above the law, not even one of the most powerful lobbying organizations in the country."