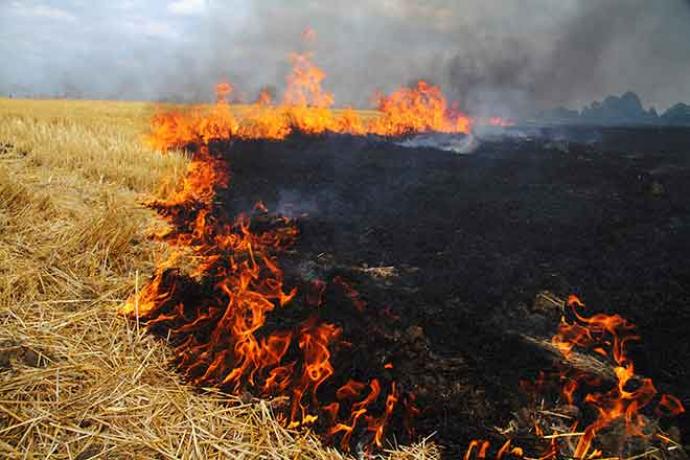 Published
Sunday, March 13, 2016
UPDATE 2: Tuesday will see another Red Flag Warning from 11:00 a.m. to 9:00 p.m. Look for northwest winds 20-30 miles per hour with gusts to 50 mph and relative humidity as low as nine percent.
UPDATE: In addtion to the Red Flag Warning Monday, the National Weather Service has issued a Fire Weather Watch for Tuesday (March 15, 2016) from 11:00 a.m. to 9:00 p.m. Expect northwest wind 20-30 miles per hour with gusts to 45, and relative humidities as low as eight percent. A fire weather watch means that critical fire conditions are possible.
The National Weather Services has issued a Red Flag Warning for Monday (March 14, 2016) from 1:00 p.m. to 7:00 p.m. for most of southeast Colorado. The warned area includes Kiowa County.
West to northwest winds of 15 to 25 miles per hour with gusts to 40 at times are expected. Temperatures will be in the low to mid-70s, with relative humidity as low as 12 percent.
In addition to Kiowa, counties under the warning include El Paso, Pueblo, Huerfano, Las Animas, Crowley, Otero, Bent, Prowers, Baca, Kit Carson, Lincoln, Washington, Elbert and Cheyenne. Wallace and Greeley Counties in Kansas are also included.
A Red Flag Warn means that critical fire weather conditions are either occurring now or are imminent. The combination of warm temperatures, strong winds and low relative humidity can contribute to extreme fire behavior.
All outdoor burning is strongly discouraged.