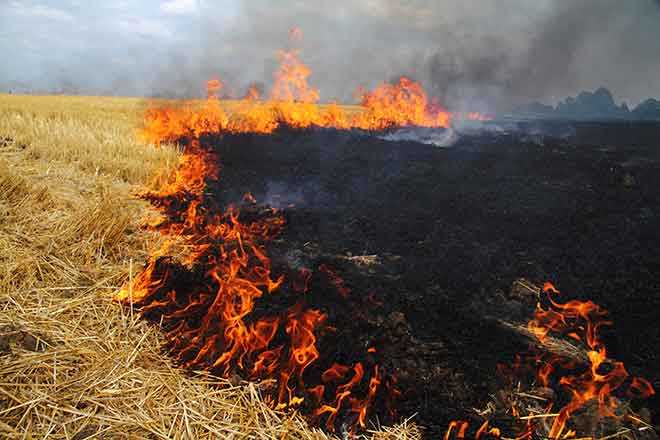 Published
Friday, September 22, 2017
The first day of fall will see summer-like temperatures across Colorado's eastern plains, along with strong winds and a few thunderstorms along the Colorado-Kansas border. Look for a change, however, as the weekend starts.
Eastern Plains
Temperatures in the upper 80s to low 90s are in store for the plains Friday. Combined with high winds gusting up to 40 miles per hours and humidity in the teens, most of the western half of the plains will be under a Red Flag Warning starting at 11:00 a.m. and continuing as late as 7:00 p.m. Friday. The warning means critical fire weather conditions are occurring, which could lead to extreme fire behavior with any starts.
Border counties should be on the watch for the potential of strong, fast-moving thunderstorms later in the day into the late evening. A good chance of rain continues into Sunday evening. Flash flooding may be possible in the area.
Going into the weekend, look for a sharp drop in daytime high temperatures. Saturday's highs will largely be in the 70s, while the northeast corner of the state will be in the upper 60s. A few more degrees will be shaved of Sunday's highs. While Springfield will remain in the 70s, Limon will only reach the mid-50s, while Fort Morgan may only see upper 40s.
For Monday, temperatures will be in the upper 50s for northeast Colorado and mid-60s further south.
Though the first frost of the year is likely to occur for some areas over the coming weeks, overnight lows are currently expected to be in the 40s. Eads, Limon and the central plains will be slightly cooler Monday night.
West Slope
Wind will continue to be the most noticeable weather feature Friday. With increasing moisture continuing into Saturday, western Colorado is avoiding the high fire danger that has plagued the east this week. Drier conditions will set in beginning Sunday night, with the first good chance for precipitation - which could be snow in the higher elevations - returning later Wednesday into Thursday.
Temperatures Friday will be mostly in the low to mid-70s, while the northwest portion of the state will see upper 60s. Saturday will cool a few degrees to the mid- and upper 60s, and a further drop off is expected Sunday and Monday. Afternoon highs could be as much as 15 degrees below normal for this time of year.
By mid-week, highs will rebound somewhat, but may still be about five degrees below normal.
Overnight lows will drop into the 40s Friday, then fall into the 30s through the weekend. Cortez may even see below-freezing temperatures Sunday night.
Forecast - September 22 - 25

Friday

Saturday

Sunday

Monday

City

High

Low

High

Low

High

Low

High

Low

Eads

90

58

73

51

66

45

65

39

Springfield

87

62

74

57

73

49

66

44

Trinidad

83

56

69

51

68

47

66

46

Limon

85

50

70

46

56

41

58

38

Sterling

86

50

66

46

48

43

58

40

Fort Morgan

86

48

68

45

58

43

58

40

Craig

67

41

61

39

57

34

54

32

Grand Junction

75

50

69

42

62

38

62

39

Montrose

72

46

66

38

62

31

62

33

Cortez

73

45

66

36

61

29

63

32