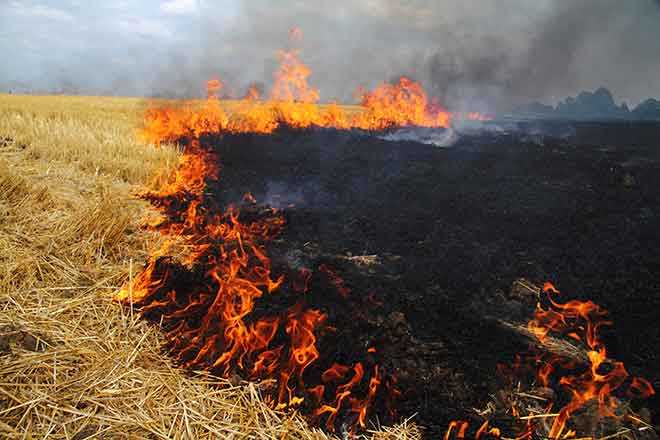 Published
Sunday, November 19, 2017
While the calendar may say winter is a month away, warm temperatures and strong winds will bring a summer-like fire risk to portions of the eastern plains Monday. Thursday will be generally pleasant across much of Colorado for Thanksgiving family activities.
Eastern Plains
Sunday will be pleasant across the eastern half of Colorado, with sunny skies and highs around 60.
The northeast portion of the state, from Weld county to the Nebraska and Kansas borders, will be under a fire weather watch Monday from mid-morning until about 5:00 p.m. Look for the watch to convert to a red flag warning as temperatures reach the mid-60s, winds gust up to 40 miles per hour, and humidity falls to around 10 percent. Any fires that start could spread rapidly. Northern Weld, as well as Logan, Washington, Yuma, Sedgwick and Phillips counties will be at the greatest risk.
Further to the south, temperatures will be just as warm Monday, however the area will escape the stronger winds and is currently expected to avoid the highest fire danger.
Tuesday and Wednesday will see temperatures in the upper 50s to mid-50s under mostly sunny skies. Temperatures overnight will be in the mid-20s to low 30s.
For Thanksgiving, look for temperatures to remain in the mid- to up 60s under mostly sunny skies, with similar, though slightly cooler, conditions continuing into the weekend - perfect weather to avoid the crowds and head to a state park where admission will be free Friday.
West Slope
Sunday, the western valleys could see a temperature inversion as warmer, higher-altitude air moves into the area. Temperatures will be capped around 50, with lower 40s in the northwest around Craig. Overnight, look for temperatures in the low to mid-teens.
Throughout the week, temperatures will trend upward to the mid-50s and even a few low 60s for the southwest quadrant of the state. Overnight lows will hover around the freezing mark.
Precipitation and significant weather activity are not likely through the Thanksgiving weekend, providing a perfect opportunity to avoid crowds and spend time in the great outdoors.
Weather information updated throughout the day is available at http://KiowaCountyPress.net/weather
Temperature Forecast - November 19 - 22

Sunday

Monday

Tuesday

Wednesday

City

High

Low

High

Low

High

Low

High

Low

Eads

59

20

67

33

59

32

65

36

Springfield

61

28

69

33

60

33

67

37

Trinidad

60

25

66

32

61

34

66

32

Limon

59

21

60

28

56

28

65

32

Sterling

60

25

64

31

56

32

69

37

Fort Morgan

60

23

63

31

57

31

68

32

Craig

42

10

47

27

51

30

54

30

Grand Junction

50

15

54

27

59

32

60

34

Montrose

48

14

65

27

57

32

59

33

Cortez

50

13

55

24

60

27

62

29