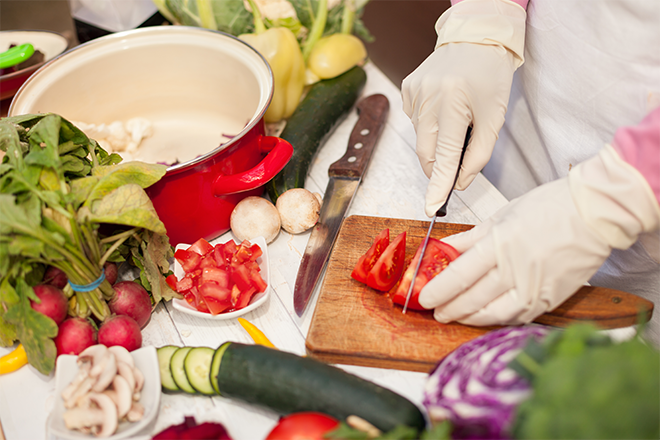 Published
Saturday, July 14, 2018
So many more people seem to be interested in learning about cottage foods and how to be a part of making and selling their own products under the Cottage Foods Act. If you are one of the people reading this article still asking yourself what a cottage food is, let me help you define that. A "Cottage Food Operation" is a business operated by a person who produces or packages non-potentially hazardous food in a kitchen located in the person's primary domestic residence or another appropriately equipped residential or commercial-style kitchen on that property. The non-potentially hazardous food must be for direct sale by the owner, a family member, or an employee. The food must be stored in the residence or in an appropriately designed and equipped residential or commercial-style kitchen on that property where the food is made.
In 1993, the first Federal Food Code recommended that food made in home kitchens should not be sold in commercial food establishments. At that time, nearly all states adopted some version of that federal food code. However, in the early 2000's some states began to override that prohibition in the food code and allow some kinds of home food products to be sold. These "baker laws" or "pickle bills" became very prominent around 2007 when the United States was experiencing somewhat of a recession. These provisions were an attempt to help give American citizens a way to make some income and help their local economy.
Now, most states are on board with this food movement and have added or improved their cottage foods laws to allow home food businesses to exist legally. Although each State's laws are a little different in some way, they all allow home food sales of some sort. Colorado Department of Public Health and Environment has partnered with Colorado State University to provide the necessary training for individuals interested in selling good under the Colorado Cottage Foods Act. Current CSU Extension's Training has been updated as of 2018. Topics like food safety basics, personal hygiene, cross contamination and cross contact, cleaning and sanitizing, ingredient and product storage, labeling, packaging, and distributing, and Colorado Cottage Food Specifics are all covered in the Cottage Food Certification training.
During the farmer's market season, there is an influx of participants in Cottage Foods Certification training opportunities all over the state. Southeast Colorado recently offered this training in June in Prowers County where people from all parts of the Southeast Area were able to obtain their certification which is good for three years. CSU Extension also offers a recertification training when certificates expire.
If you are interested in being one of these participants, contact your local Extension Office to inquire about available and upcoming trainings.
Southeast Colorado CSU Extension Offices
Baca County 719-523-6971
Bent County 719-456-0764
Cheyenne County 719-767-5716
Crowley County 719-267-5243
Kiowa County 719-438-5321
Otero County 719-254-7608
Prowers County 719-336-7734