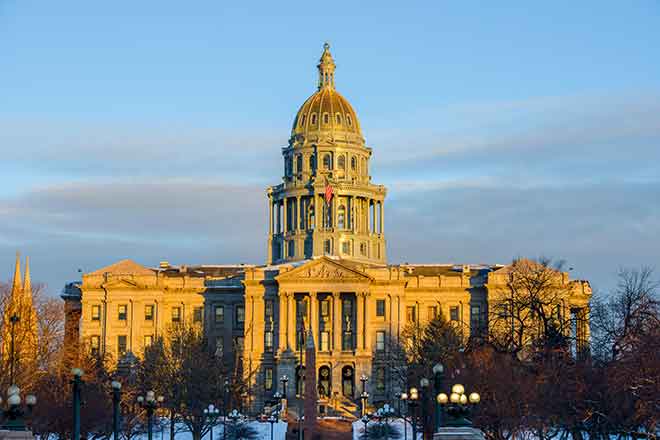 Published
Tuesday, October 27, 2020
(The Center Square) - A new report published by a government transparency coalition in Colorado describes the state's open records law as "unbalanced," saying it negatively impacts those who work for the public good by allowing custodians to impose exorbitant fees to produce public records.
University of Denver law student Justin Twardowski, who compiled the report for the Colorado Freedom of Information Coalition (CFOIC), found that while the Colorado Open Records Act (CORA) doesn't specify fees for records requests, courts have allowed custodians to charge "nominal" fees for research and retrieval, a right Twardowski argues state agencies abuse continuously, resulting in exorbitant fees being charged for simple and narrowly-tailored requests.
In 2014, state lawmakers attempted to reign-in some of the exorbitant fees charged to research and retrieve documents by capping the maximum hourly fee at $30.00 per hour. Fees are adjusted each year in conjunction with the inflation rate. The current CORA fee is $33.58 per hour.
However, this didn't stop government agencies from charging the maximum allowable under the law, Twardowski argues. Some examples include the Department of Revenue charging The Denver Post $10,000 for information on state marijuana businesses and History Colorado charging 9News over $2,200 for 120 redacted pages of state archaeological documents.
"Six years later, it is clear that CORA's fee provision can be used to make public records so cost prohibitive they effectively are off limits to the public," Twardowski states.
"CORA's fee provision is unbalanced, negatively affecting those who work for the public good," he concludes in the report.
The report recommends several ways state lawmakers could reform CORA, among them a provision to bar government agencies from charging requesters "for personnel time spent researching and retrieving records," and another that would require agencies to provide requesters with itemized receipts for charges.
Steve Zansberg, a First Amendment lawyer in Denver, described the report as "a clarion call to the General Assembly to restore a proper balance to CORA."
"Mr. Twardowski's thorough report presents compelling proof that Colorado open records law, as currently configured, allows custodians to impose unreasonable fees that thwart the public's right to access their records," Zansberg said.