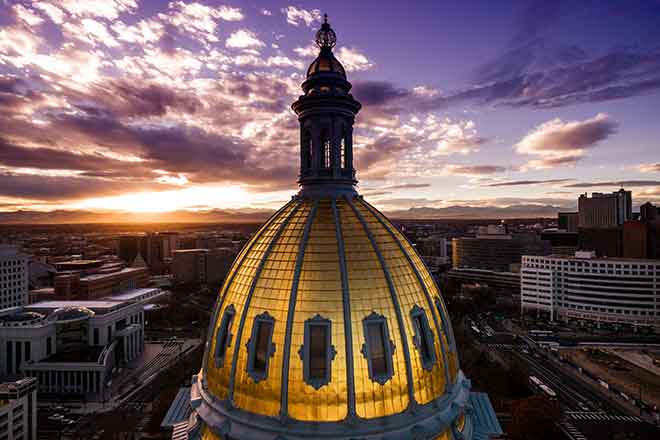 Published
Tuesday, May 18, 2021
Derek Draplin | The Center Square
(The Center Square) - Colorado Governor Jared Polis on Monday signed the state's 2021 budget, with a bottom line that comes to more than $34 billion.
Last year's budget came in at $30 billion after $3.3 billion was cut in anticipation of projected shortfalls from the economic impact of the COVID-19 pandemic.
Lawmakers prioritized restoring those cuts and providing relief funds in the 2021 budget.
"It's always hard, but this is the hardest it's ever been because of the changing numbers and the enormous swings - thankfully for the better - in projections and numbers," Polis said at a news conference Monday.
The bill increases the general fund reserve to a "historic" 13.4% for fiscal 2021-22 and 15% for fiscal 2022-23.
Lauren Larson, director of the Governor's Office of State Planning and Budgeting, said the budget reserve "is the largest reserve on record."
The governor said this will "help prepare our state for any of the economic uncertainties, or swings of the order of magnitude that we saw, over the next few years."
Joint Budget Committee Chair Sen. Dominick Moreno, D-Commerce City, said, "there is so much in this budget that will help Colorado recover, that will prioritize communities that were disproportionately impacted by the pandemic, and set Colorado onto a more fiscally sustainable future."
Lawmakers set aside $800 million for the state's stimulus plan in the budget bill.
The bill also increases education funding by $600 million, restoring cuts from the last budget due to the pandemic, the governor said.