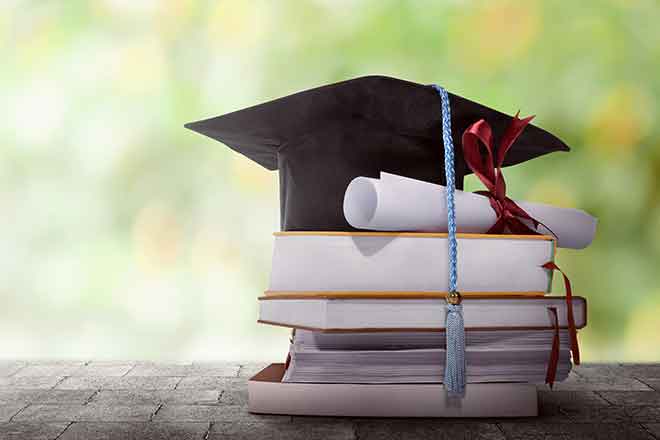 Published
Wednesday, January 8, 2020
Hastings College in Hastings, Nebraska, has announced the Dean's List for its fall 2019 semester. For the semester, 419 students from 21 states and 10 countries were named to the Dean's List, with 256 students achieving a 4.0 grade point average.
To be eligible for the Dean's List, students must achieve a grade point average of 3.7 to 4.0 scale and be registered for full-time coursework.
Students are listed alphabetically by hometown. International students are located at the end of the list.
Students with an asterisk by their name earned a 4.0 grade point average for the semester.
Aurora
Selena Gochenour
Charlotte Gochenour
Paola Ramirez Castanon
Bailey Schwartzkopf
Julyah Wilson*
Berthoud
Briggsdale
Brighton
Burlington
Jared MacLeod
Myranda Soncksen*
Castle Pines
Castle Rock
Madison Mooney*
Alexis Smith
Centennial
Celeste Borg
Rebecca Garner
Madeline Samuelson*
Sarah Sepan*
Central City
Colorado Springs
Alexandra Dominguez
Emma Downing*
Alianna Higgins
Emma Johnson*
Kiley Logan*
John Sample
Darci Wax
Denver
Samantha Burke*
Danielle Lizarraga
Marcos Montoya
Mireya Rivas
Evergreen
Fort Collins
Fort Lupton
Fort Morgan
Kacie Hasting*
Jose Jimenez
Golden
Matheson Baird*
Rachel Ney*
Grand Junction
Greeley
Hattie Sheets
Shaun van der Torre*
Haxtun
Highlands Ranch
Michaela Bailey*
Alexis Langenhorst
Erik Wetteland*
Littleton
Tyler Hobbs
Raechel Hoy*
Max Ruppert
Kaley Summers
Longmont
Bailey Beavers
Holly Bosley*
Ashley Ward
Loveland
Charles Olson
Mead
Camilla Lee*
Montrose
Parker
Tyler Huntsman
Kody Johnson
Peyton
Hunter Anderson*
Mikhala Miller
Roggen
Sheridan Lake
Sterling
Thornton
Caleb Ault
Shelby Banks*
Holden Banks
Kourtney Stewart
Westminster
Dominique deSeriere
Brianna King*
Andrew Martel*
Windsor