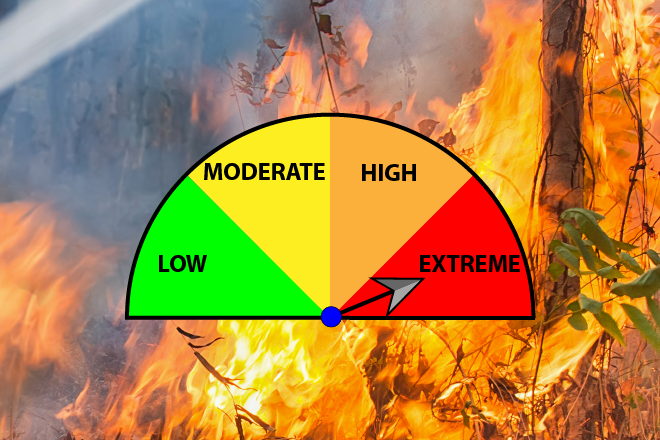 Published
Tuesday, April 10, 2018
The risk for rapidly spreading fires will be high across the eastern half of Colorado Wednesday and Thursday as dry and very warm conditions return to the region.
The National Weather Service has issued a red flag warning for Colorado counties that reaches from the eastern border to the eastern mountains and San Luis Valley. The warning takes effect at 11:00 a.m. Wednesday, and is expected to continue until 9:00 p.m. Relative humidity will drop as low as seven percent while southwest winds gust to 50 miles per hour.
Thursday, a similar warning takes effect at 10:00 a.m., and will continue until 9:00 p.m. for southeast counties.
Severe to extreme drought covers much of the area, further raising the risk of rapidly expanding fires. Fires have erupted during such warnings in March, leading to evacuations and thousands of burned acres.
All outdoor burning, and any activity that could cause a fire to start, should be avoided both days.
Temperatures across eastern Colorado will be in the 70s and 80s each day.
Wednesday's warning also includes the western third of Kansas, three Nebraska counties, and the northern half of New Mexico.