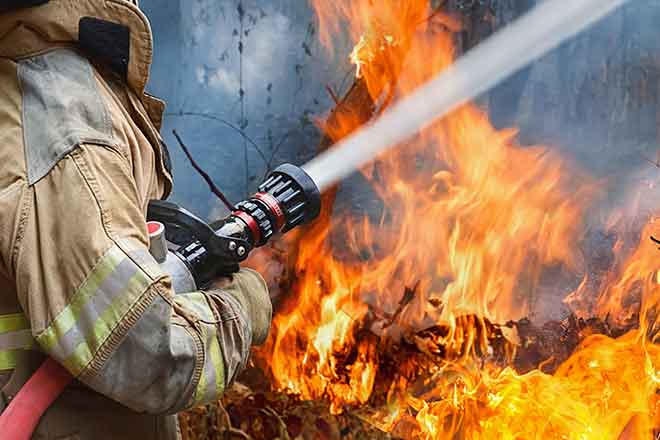 Published
Saturday, February 17, 2018
Despite the calendar showing winter in Colorado, high fire danger returns to the southeast plains of the state Sunday.
With southwest winds gusting to 35 miles per hour - and up to 50 mph near the Interstate 25 corridor - humidity falling as low as 10 percent, and temperatures reaching the 70s in some areas, the National Weather Service has issued a red flag warning from 10:00 a.m. to 6:00 p.m. Sunday.
Conditions throughout the day will be favorable for rapidly spreading fires and extreme fire behavior, in part due to ongoing drought conditions impacting most of the state. Neighboring areas of Kansas, Oklahoma and New Mexico will also be under the warning.
Look for Monday's temperatures to drop back to the 50s, and many areas will see highs below the freezing mark Tuesday - as much as 50 degrees below Sunday's predicted highs.
All outdoor burning, or any activity that could spark a fire, are strongly discouraged before and throughout a red flag warning.