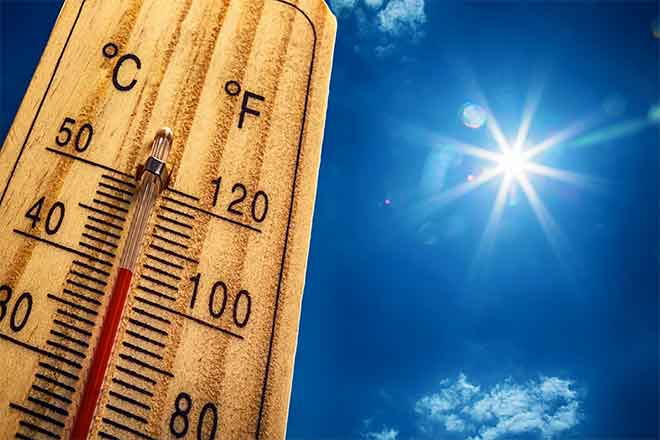 Published
Wednesday, August 7, 2019
High temperatures across most of Kiowa County will fall slightly short of the 100-degree mark Wednesday, with Haswell as the "cool" spot in the county by only reaching the mid-90s.
There is an increasing chance of showers and thunderstorms later in the afternoon into the evening hours. While most areas can expect less than one-tenth inch of rain, locations where thunderstorms do form could see substantially greater amounts. The potential for thunderstorms increases further Thursday afternoon and evening as monsoon moisture continues to stream across the region. Rain remains a possibility for Kiowa County at least through the weekend.
Watch for a cooling trend to start Thursday, with daytime highs progressively dropping to the mid-80s by Tuesday.
Currently, KiowaCountyPress.net Live Weather from downtown Eads shows SE wind at 7 mph. The current temperature is 58, with 0.00 inches of rain so far today. The strongest wind gust since midnight was 21 mph, while the high temperature for the day so far was 58 at 01:21 AM.
Weather information updated throughout the day is available at http://weather.KiowaCountyPress.net.
Kiowa County Weather Outlook for August 7, 2019

Community

High

Low

Chance of Precip

Wind Gust

Direction

Arlington

99

65

40

5-10

SW -> SE

Haswell

96

64

50

5-10

SW -> SE

Eads

98

64

40

5-10

SW -> SE

Chivington

99

64

40

5-10

SSW

Sand Creek Massacre NHS

97

64

40

5-10

SSE

Brandon

99

64

40

5-10

SSW

Sheridan Lake

98

64

40

5-10

SSW

Towner

97

64

40

5-10

SW