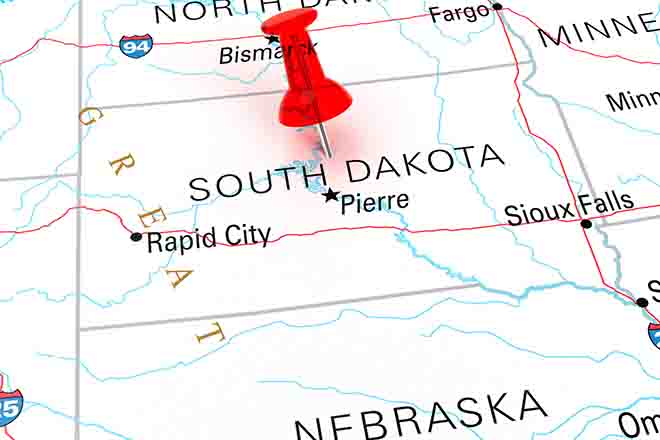 Published
Saturday, May 7, 2022
(The Center Square) - The South Dakota Public Utilities Commission (PUC) has received hundreds of applications for party status as it decides whether a carbon capture pipeline should wind through the state.
Summit Carbon Solutions is developing the pipeline to travel through Iowa, South Dakota, North Dakota, Nebraska, and Minnesota. The pipeline would capture and permanently store 12 million tons of carbon dioxide a year, according to a news release from the company. Thirty-two companies are partnering with Summit in the project, company officials said.
The investment during the construction phase would be $3.7 billion, and 11,427 jobs would be created, according to a study conducted by Ernst & Young for Summit. The company would invest $170 million during the operations phase and employ 1,170 people. The company would pay an estimated $97 million in federal, state, and local taxes, according to the report.
The company plans to seek easements in 2022, with construction beginning in the first quarter of 2023, according to a March presentation to the PUC. The projected completion date is 2024.
Most of the applicants are in the path or think they could be in the path of the proposed pipeline and said they are applying for party status out of an abundance of caution.
Some of the governments said in their applications that local utility lines are in the path. In its application, the South Dakota Association of Rural Water Systems said that "it appears that as many as eleven of SDARWS Member Companies could be directly impacted by this proposed pipeline."
Others say they want party status because they are concerned about the environmental impact the pipeline would have.
One organization said carbon dioxide pipelines are not worth the risk. The Pipeline Safety Trust issued a report last month outlining its concerns.
"Carbon dioxide has different physical properties from products typically moved in hazardous hydrocarbon liquid or natural gas transmission pipelines," the organization said. 'Those differences pose unique safety hazards and greatly increase the possible affected area or potential impact radius upon a pipeline release that would endanger the public. CO2 pipeline ruptures can impact areas measured in miles, not feet. The way regulations currently consider and mitigate for the risks posed by hydrocarbon pipelines in communities are neither appropriate nor sufficient for CO2 pipelines."