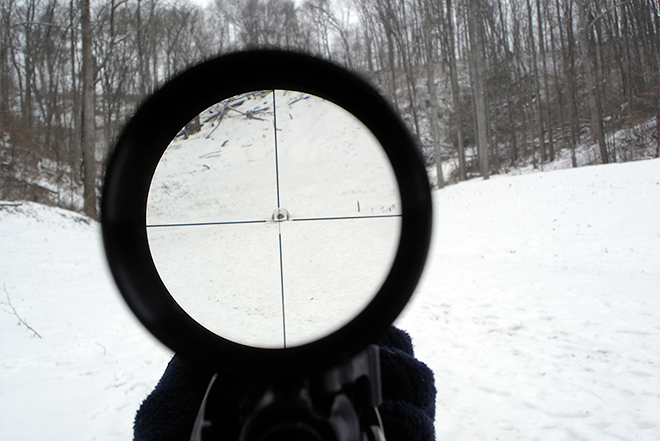 Published
Tuesday, September 11, 2018
Hunting the American Black Bear in Colorado is an experience that's both thrilling and rewarding. Due to the state's abundant black bear population, there are plenty of opportunities to secure a trophy or two.
About Colorado's 2018 Black Bear Hunting Season
The timeline for the 2018 Colorado bear hunting season is as follows:
* Rifle Limited (by draw): September 2-30
* Archery (over-the-counter with caps): September 2-30
* Muzzleloading (over-the-counter with caps): September 9-16
* Rifle (over-the-counter with caps): concurrent with deer/elk rifle seasons
Note that in order to use a rifle while hunting bear, you must also have a deer or elk license in the same unit during the same timeframe. Many licenses are either sex and allow you to shoot a sow; however, you cannot shoot a bear accompanied by cubs, or shoot a cub that's less than one year old.
When to Hunt Black Bears
The most opportune time to hunt bear is during the first week of the September bear hunt. During this time period, most black bears are feeding for lengthy periods of time - in some cases, up to 20 hours per day. Strategize your hunt around a good food source, such as choke cherry patches, and you're likely to see an opportunity for harvest.
Where to Find Black Bears
Aside from around food sources, the best places to find bears are in meadows, dense forest, creek drainages, and the bottoms of canyons. Because the state does not allow baiting or hunting bear with hounds, hunters must utilize the spot and stalk method. Find yourself a good overlook and spend as much time as possible glassing from an elevated location. The early morning and late evening are the best times to spot bear moving in the open.
What to Bring on Your Hunting Excursion
When it comes to hunting black bear, it's imperative that you consider not just your comfort during changing weather conditions, but also your safety. Consider packing:
Layered clothing
Quality optics
Reliable skinning knife
Firearm with ammunition
Headlamp or flashlight
Insect repellant
Scent elimination spray
Tips & Techniques to Secure Your Trophy
Aside from knowing the Colorado bear hunting schedule, when and where to find black bears, and packing the essentials, there are a few things you may want to consider before heading out on your hunting excursion.
Contact the game warden assigned to the unit you plan on hunting. The warden will educate you about the bear in the area and their activity, where they spend their time, and accessibility.
Realize that a bear's heart and lungs are more forward-sitting than you think. Due to their unique anatomy (compared to other big game), you'll want to shoot a bear directly above the leg rather than behind the shoulder.
Bear have poor eyesight, but an excellent sense of smell. Pay attention to the way the wind blows and be sure to use scent eliminator if the wind is not in your favor.
Post-Harvest
After you secure your trophy, Colorado Parks and Wildlife requires you to present your harvest to wildlife officers within five days of the kill. Here, officers will collect data such as age, sex, and the location in which the bear was harvested.
For more information about the 2018 Colorado bear hunting season, visit Colorado Parks & Wildlife.