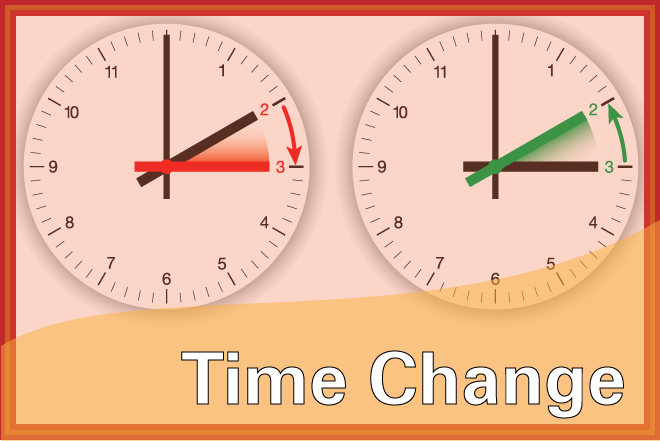 Published
Saturday, November 3, 2018
Daylight Saving Time ends Sunday, November 4, at 2:00 a.m. That means we will turn our clocks back one hour - and gain an hour of sleep! The semi-annual time change is also a great opportunity for valuable preparedness steps focused on checking your emergency preparedness supplies or stocks.
Change Your Clock, Check Your Stocks
As you prepare to change your clock, it's time to check the stock in your emergency preparedness kit for items that may be missing or expired. If you don't have a preparedness kit, you can create one that includes:
Three Easy Steps to Check Your Stocks
Check that you have what you need.
Replenish supplies that are out of date or missing.
Store supplies in an easily accessible, clearly labeled container
Finally, replace the batteries for all of your home's smoke alarmsand carbon monoxide detectors. If you smoke alarm is 10 or more years old, it's time to replace it.
Take these steps now before the holiday rush sets in and they slip your mind - your family's safety may depend upon it!
Check Your Stock Resources