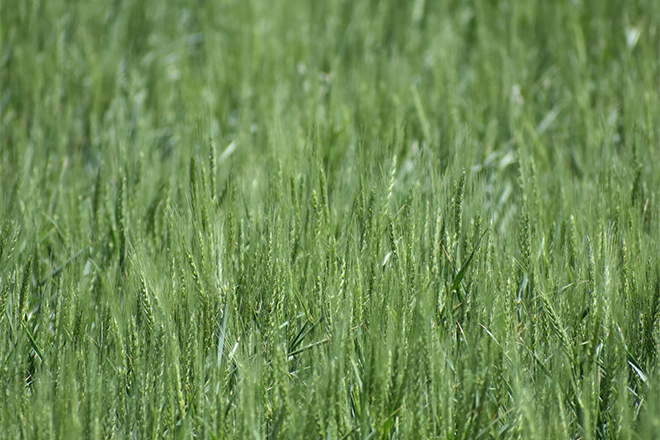 Published
Saturday, September 10, 2022
(The Center Square) - The agriculture sector in Kansas is facing "a devastating labor shortage," according to industry groups.
Speaking Thursday at an event hosted by American Business Immigration Coalition (ABIC) Action, Enrique Sanchez, intermountain state director for the coalition, said the labor shortage needs to be addressed to help fight inflation.
"This must be urgently addressed to keep grocery store shelves stocked, and lower food prices for Kansans, Missourians, and Americans everywhere," said Sanchez. "A study by Texas A&M University shows that AG labor reform is an important part of a strategy to combat inflation and rising grocery prices."
Sanchez said the issues aren't just about cost.
"These are national security issue as well," he said. "Food security is national security, [and] a nation that cannot feed itself is not a nation that is secure."
The U.S. House of Representatives passed legislation known as the Farm Workforce Modernization Act, which would create a certified agricultural worker (CAW) status within the Department of Homeland Security, as well as make changes to the H-2A program. The bill is now before the Senate.
"The reform included in the House passed Farm Workforce Modernization Act will provide flexibility, it will protect workers, and it will make the entire H-2A visa program more responsive and more user friendly," said Lyndsi Oestmann, a second generation owner/operator of Loma Vista Nursery located in Kansas' Franklin and Douglas counties.
Lee Holtmeier, manager of Linn Willow Creek Dairy in Linn, Kansas, said the current H-2A program does not fit what they do at the dairy farm.
"It is a partial visa, and we need employees to come to our dairy and work 365 days a year," said Holtmeier. "[We need] somebody that's going to be there, that's going to help me produce the milk that's going to be on your table the next morning."
Eric Stafford, vice president of government affairs at Kansas Chamber of Commerce, echoed the need for reforms to protect national security.
"Elon Musk recently called the greatest threat to America is our declining population," Stafford said. "In order to protect our nation's food security, national security and meet the workforce needs of our state's employers, we need to have a responsive immigration system."
The chamber encouraged U.S. Sens. Jerry Moran and Roger Marshall, both Republicans representing Kansas, to support the agriculture reforms.
"They are strong allies of the business community in the state of Kansas, and we would strongly encourage their support and leadership on this issue," Stafford said.