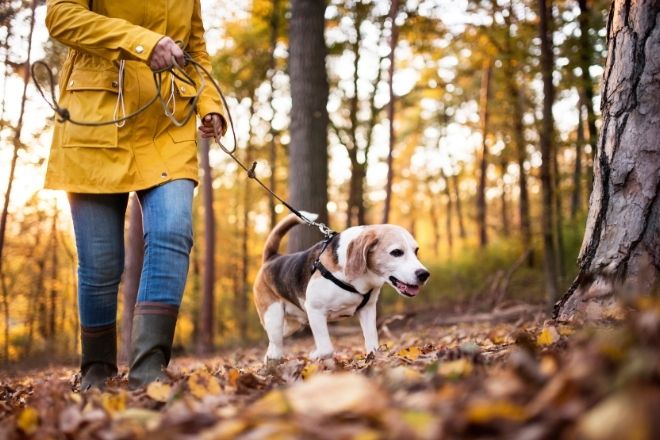 Published
Thursday, October 15, 2020
The outdoors is a dog's favorite place-no matter the season. Many factors pose a risk to your dog, but it is your responsibility to make sure they stay safe. Weather conditions make protecting your dog outside a little challenging at times, but there are a multitude of ways to ensure safety for your pet. Continue reading the material below for details regarding keeping your dog safe outdoors all year long.
Have Access To Food and Water
This might seem like common knowledge, but it is important. No matter the weather conditions or the time of year, you need to make sure your dog always has access to water. Additionally, try to keep food on hand, to make sure that your dog gets fed properly.
Watch Out for the Sun
You may think your dog only needs shade during the summer heat, but this is a necessity throughout the year. Whether your dog is walking along the beach or playing outside in t he snow, too much sun exposure can be dangerous. It might seem odd to need shade protection in the winter, but the snow doesn't make the sun any less harmful--UV protection is always crucial for your pet.
Check the Environment
You must always make sure that the location is safe for your pet. You don't want your pet to encounter anything that would bring them danger or harm. This includes not only making sure that the area outside is safe, but that there isn't anything harmful your dog can reach. For example, you don't want your dog to accidentally access areas that contain toxins or sharp objects that may cause injury.
All these tips are things to consider when keeping your dog safe outdoors all year long. Not only can your dog have fun and enjoy all the wonderful seasons of the year, but you can also gain some peace of mind while adventuring in the outdoors with your furry friend!