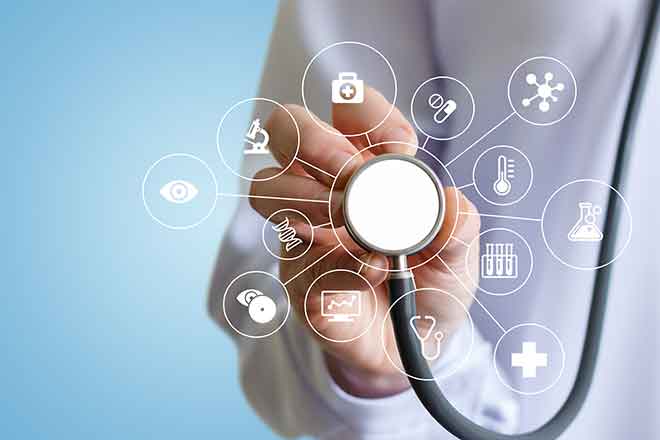 Published
Tuesday, May 15, 2018
The Kiowa County Hospital District and County Board met in regular session on March 27, 2018 at 6:35 p.m. at the Bransgrove Building Meeting Room.
District Board members present were: Mary Eikner. Sylvia Shields, Cathryn Anderson, Priscilla Waggoner, and Robert Woods.
County Board members present were: Lori Shalberg. John Negley, Craig Kerfoot Kim Harris. and Dennis Pearson.
Others present: Shannon Dixon, Char Korrell, Deb Hill, Dawn Back, David Lenderts, and Beth Spady.
CALL TO ORDER
The meeting was called to order by Priscilla Waggoner, Chairman of the Board at 6:35 pm.
COUNTY VOTING MEMBER SELECTION
Kim Harris, John Negley, and Dennis Pearson.
APPROVAL OF MINUTES
A motion was made by Mary Eikner to approve the February 27, 2018 meeting minutes as presented and seconded by Robert Woods. All aye.
APPROVAL OF AGENDA
A motion was made by Sylvia Shields to approve the agenda after adding CEO job description under new business and stating the need for an executive session. Motion seconded by John Negley. All aye.
PUBLIC COMMENT
No one was present for public comment.
CREDENTIALING
Dr. Michael Letzing was approved by Med Staff for courtesy privileges. Dr. Paul Wardlaw was approved for active privileges by Med Staff. A motion was made by John Negley to approve privileges as designated for all providers listed above. Mary Eikner seconded. All aye.
POLICIES & PROCEDURES
The Board reviewed and discussed this month's two-page summary of revisions to various department specific policies as well as facility wide infection control quality, safety, and fi control policies. A motion was made by John Negley to approve the proposed changes as presented. Kim Harris seconded the motion. All aye.
STANDING REPORTS
CEO
After a successful trial period, KCHD is requesting the purchase of IO life alarms which would cost the facility a total of $3,559. Cathryn Anderson made a motion to approve the purchase. Mary Eikner seconded. All aye.
Char Korrell requested the purchase of hospital policies and procedures at a cost of $1,375. Motion made by Sylvia Shields to approve the purchase and seconded by Mary Eikner. All aye.
It has been recommended that KCHD purchase a phase protector for the CT building to protect against power surges. The cost of the phase protector is $7,595. Motion made by Mary Eikner for the purchase. Seconded by John Negley. All aye.
Staff from Kiowa County Hospital District and Athena continue to work on our upcoming transition. We are currently building data tables for the new system. The go live date with Athena has been set for August 14, 2018.
KCHD received three applications for the Chief Nursing Officer position. Interviews have been conducted and an offer will be made soon.
Dr. Perez toured the KCHD facilities and visited with staff.
KCHD and Centennial Family Health Center in Ordway have discussed Dawn Back, PA, assisting in the Ordway office to provide relief and back up for Karen Tomky, NP.
CFO
The February financials were reviewed and discussed by the Board. There were no swing beds and one inpatient during the month. We currently have 16 patients in our care.
The project to update the sewer system is in progress and is projected to be under budget. The
tub project has been completed and was slightly over budget. We are still searching for a minivan.
Hospital Week starts on Monday, May 7 and the Barbeque will be held on Friday, May 11.
We would like to recognize staff during Hospital Week with new KCHD jackets. The estimated cost of the jackets is $2,300. Sylvia Shields made a motion to purchase the jackets. Mary Eikner seconded the motion. All aye.
The annual Health Fair is scheduled for Friday, April 6 and Saturday. April 7 from 7 am -11 am at the Eads Elementary School.
CNO
Our new infection control policies and procedures are being implemented facility wide. Our next step is surveillance to ensure compliance and identify areas of improvement and education.
Staff participated in a skill and competency fair involving codes, sedation, and EKGs held at KCHD. Eight staff participated, and another fair is scheduled in April for those unable to attend the first skill fair.
The next nursing staff meeting is scheduled for Tuesday, April 17, 2018.
NSIDE CONSULTING
The Board reviewed the mission statement developed at the Board training held on February 26. 2018. A motion was made by Cathryn Anderson to approve the mission statement. Seconded by Mary Eikner. All aye.
The vision statement drafted at the Board training was reviewed. A motion was made by Mary Eikner to approve the vision statement. Seconded by Cathryn Anderson. All aye.
HOSPITAL QUALITY & SAFETY
Deborah Hill reviewed the Quality Report Scorecard with the Board.
OLD BUSINESS
2018 ELECTION
KCHD has cancelled the election scheduled for May of 2018. The appropriate notifications have been published and posted. Oaths of office will take place at the Board meeting scheduled for May 22, 2018.
BOARD TRAINING
The Board reviewed the summary document prepared by NSide Consulting regarding the Board training held in February of 20 I 8.
NEW BUSINESS
CEO JOB DESCRIPTION
The Board reviewed the revised CEO job description. It was decided that a committee to include Board members and Department heads would review applications received from CEO candidates and make a recommendation to the Board at the next meeting.
AVERA eCARE
KCHD has been discussing the option of telemedicine with Avera eCare. Char Korrell and
Dawn Back traveled to Colby, Kansas to visit with staff that have utilized Avera eCare. The
Board was presented with a draft comparison of expenses associated with various coverage
options.
EXECUTIVE SESSION
A motion was made by Dennis Pearson to go into executive session to consider matters required to be kept confidential by federal or state law or rules and regulations pursuant to and as permitted by CRS-24-6-402 (4)(c). Mary Eikner seconded the motion. All aye.
Executive session convened at 8: 10 pm and was returned to regular session at 8:41 pm.
ADJOURNMENT
The meeting was adjourned at 8:42 pm. Motion by Dennis Pearson and seconded by Mary
Eikner. All aye.
Respectfully submitted,
Kiowa County Hospital District Board Sylvia Shields, Secretary-Treasurer