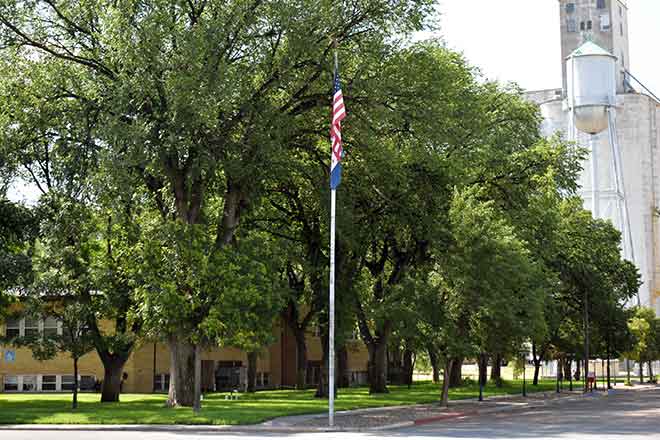 Published
Saturday, August 14, 2021
Note: the following letter was distributed to recently distributed to Kiowa County residents by the Kiowa County Commissioners' office.
Dear Resident,
Last year the Kiowa County Board of Commissioners started the process for a possible County Sales and Use Tax. Due to the Town of Eads having a sales tax question on the ballot, the Commissioners decided it would be best to delay our ballot question so that the taxpayers were not overwhelmed with two requests in one year. Last year we sent out a survey to all residents and had a good response and we appreciate those of you who responded for taking the time to share your views. The Commissioners have been reluctant to move forward with this even though we have had a declining assessed value for several years. We understand that no one wants more taxation but without tax revenue we are not able to provide the services needed. We have hoped that we would be able to bring in other sources of revenue that would help to maintain the proper level of services provided in our county. Unfortunately, these efforts have not been fruitful. In the past three years we have had to dip into our reserves to keep up with the increasing costs associated with all of our offices. Some of the factors that have caused increases in our budget are listed below;
Cost of living increases in salaries
Annual increases in insurance costs
Increases in general supplies and services
Increased expenses due to changing government regulations (for example, getting our landfill into compliance)
Every department has had many challenges with meeting the requirements of the services they provide with a very limited budget
Special election equipment and additional procedures to ensure our elections are honest and fair
Law enforcement equipment such as body cameras to provide greater transparency and as
regulations change these costs may rise dramatically
Many of these costs are associated with federal and state mandates that give us no option but to bear the costs and try to cut elsewhere
Each of our departments including; Public Health, Social Services, Administration, Clerk,
Treasurer, Assessor, Emergency Management, Law Enforcement, Extension, Veterans Affairs,
Coroner, Senior Citizens, Landfill, Road & Bridge, and Maintenance have unique and ever
changing requirements and circumstances. A good example at this time is how the COVID-19
Pandemic has affected all of us. Some departments such as Land Use and Weed Control are
almost non-existent as we just don't have the funds to do it all.
We are always looking for funding streams such as grants to enable us to keep up with the expenses, but these are not always available or attainable. We have looked at several different options and found that a sales and use tax is the only way for the County to generate revenue from people outside of the county. For example, if there is a wreck on the highway and those involved are not from Kiowa County, it is still our emergency
services, our local volunteer fireman, our sheriff's office that has to respond and that is at a cost to you the taxpayer. Right now, the majority of tax revenue for the county comes from land owners. Currently, people driving through the county purchasing food, fuel, lodging, supplies and repairs do not contribute to the county's economy, but when you shop in 53 of the 64 counties in Colorado, you pay county sales tax and you contribute to their economy. Kiowa County is one of eleven counties in the State that currently doesn't have a county sales tax.
The alternative to a sales and use tax would be budget cuts. This could mean limited services being provided in Kiowa County and residents having to travel to other counties for certain services. It could also mean a loss of jobs in the county which in tum would mean a loss of revenue for our businesses. Currently, the wages in Kiowa County are considerably lower than the surrounding counties leaving us unable to compete in the workforce. This has caused an issue with filling our vacant positions with qualified and reliable employees.
We are proposing 1.5% county sales and use tax. In 2019, based on the State's sales tax revenue for Kiowa County, this tax would have generated over $200,000 in revenue for the County. Currently, there is a state sales tax of2.9% and a city sales tax (in Eads) of 2%. If we add 1.5% county sales and use tax the total tax in Eads would be 6.4% and in Kiowa County it would be 4.4% which is much less that you pay when you make purchases in Lamar, La Junta, Pueblo, Colorado Springs or Denver. Anything that you currently pay State sales tax on would subject to this tax. Items that are currently exempt from State sales and use tax would be exempt from the County's tax as well. A list of specific items to be taxed or exempt from tax will be included in the county resolution and election documents.
Any development in Kiowa County such as alternative energy, hemp processing and oil & gas activities would be subject to this tax. Sales and use tax on these items alone could generate hundreds of thousands of dollars in future years for Kiowa County but would not be coming from you, the county resident.
This tax revenue would go towards the County's General fund. It could help in future development in the county such as recreational activities and housing. Another huge need for economic growth in any county is reliable, affordable daycare. The County has contributed to the start up costs of the Little Leaders Learning & Care Center. Unfortunately, this type of entity will always need supplemental income and having a sales tax revenue would help the county be able to assist in the future with these types of needs in the county.
We would welcome your input regarding this ballot question. Please plan to attend one of our upcoming public meetings regarding this sales and use tax. There will be one meeting in each commissioner district and will be open to all county residents. If you have questions please call Tina Adamson at 719-438-5810 or email kiowaco100@gmail.com. We sincerely hope that you will take into consideration all of the facts listed above when you make your decision and you vote this fall.
Sincerely,
Kiowa County Board of Commissioners
Donald Oswald, Chairman
Howard "Butch" Robertson
Michael Lening