Image
Kiowa County Public Health COVID-19 update – November 19, 2020 - Level Orange starts Saturday evening
DATA
*These are cumulative totals as of 11/19/2020 9am
Cases: 23
Hospitalizations: 2
Deaths: 0
Cases Past 7 Days: 10
Current Hospitalization: 1 - this means that a Kiowa County resident is hospitalized. It does not specify where.
Image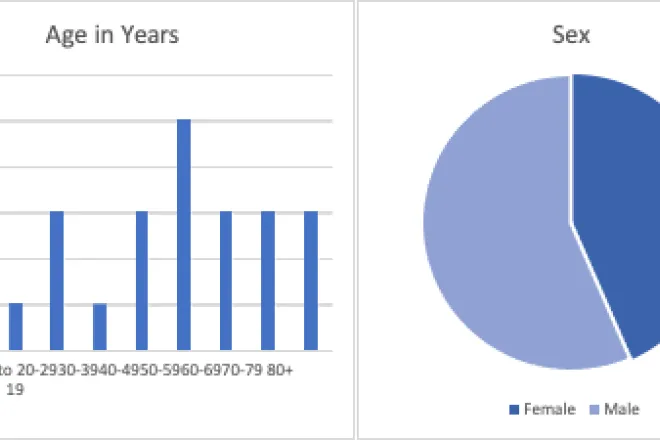 TESTS
Positivity rates have risen and the testing frequency is about the same. Kiowa county is currently at 9.52%, up from 9.38% last week. Our goal is to keep this <5%. This is not unexpected as more COVID in the area will increase the positivity rate. We are in the final stages of converting to Curative testing which is an oral swab and guaranteed shorter turnaround times!
*As of 4pm 11/19/2020
NEWS AND FAQs
Kiowa County is moving to Safer at Home Level Orange as of Saturday, November 21, 2020 at 5:00 p.m. according to the Colorado Department of Public Health and Environment. What does this mean?
Schools: In person, hybrid or remote as appropriate
Places of worship: Indoor: 50% or 50 people, outdoor-social distancing 6ft between households
Restaurants: 25% capacity or 50, whichever is fewer, outdoors 6ft between tables
Offices: 25% capacity, remote work is strongly encouraged
Bars: Closed
Gyms/Fitness: 25% capacity or 25 indoors, or outdoors groups less than 10
Group Sports and Camps: Virtual or outdoor in groups <10
Retail: 50% with increased curbside pick-up. Dedicated hours for seniors and at-risk encouraged.
Personal Services (Salons, Chiropractic, etc): 25% capacity or 25 ppl whichever is fewer
Indoor events & Entertainment: 25% or 50, whichever is fewer
Outdoor events: 25% capacity or 75 people, 6ft social distancing between parties
Outdoor guided services: 25% or 10 people
See the levels, what it takes to meet them, and the dial system at https://covid19.colorado.gov/data/covid-19-dial.
Governor Polis and State Epidemiologist Dr Rachel Herlihy are asking 3 things of all Coloradans:

Interact with only those in your household - This means all Coloradans need to do their best to avoid any social interactions with friends and family outside of their homes throughout the month of November.
Keep your distance - Just because an individual is wearing a mask doesn't mean they aren't at risk if they are interacting with others in close proximity. Coloradans have to do a better job of staying six or more feet away from others.
Wear a Mask - The numbers are clear. If an individual wears a mask, they have a much lower risk of getting or transmitting the virus.
Please stay in touch with your school district for current status.
Please look here: https://covid19.colorado.gov/are-you-sick/isolation-and-quarantine for isolation and quarantine information.
If you think you may have symptoms of COVID-19, or may have been exposed, and are interested in testing, call 719-438-2251 to schedule. If you are having severe symptoms such as significant trouble breathing, etc. call 911.
There continues to be a Mask Mandate for those over the age of 10 in all indoor spaces other than home.
Stay home if not feeling well, cover coughs and sneezes, wash hands frequently or use 60+% alcohol-based hand sanitizer, wear a mask/face covering to contain any respiratory droplets and stay at least 6 feet from others and minimize gatherings.
Our hospitals that we depend on to transfer patients to when they need a higher level of care are at or heading to capacity. PLEASE do your part to turn this trend around!
Call Public Health with any questions at 719-336-8721