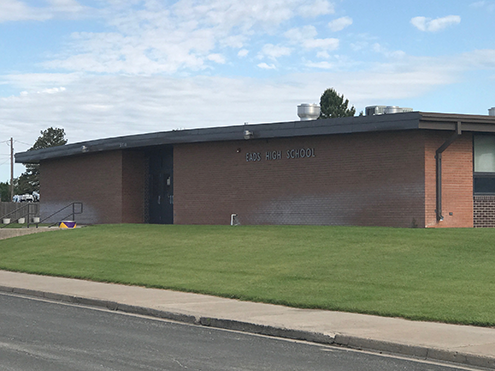 Published
Monday, March 30, 2020
Meal Program
I feel we have a good plan in place for the first day of the meal program starting Monday, March 30.
The plans that were laid out in the March 27 update are still valid and will be followed in concerns to the pick-up options.
We ask for your patience and cooperation as we anticipate there will be things that we will need to adjust to become more efficient and safe.
There will be items in the meal packages that may be frozen, or will require to be warmed up in some cases. This will allow us to have more variety and meal choices.
Please educate your child that they will need to put perishable food items in the refrigerator, if you are not at home and able to oversee it.
Devices-Chromebooks
It looks very optimistic that we will have the ability to loan out Chromebooks to those that need them by Thursday, April 2nd. We will know this answer by the afternoon of March 30th, when an official answer will be given on our ability to filter devices.
There will be a contract that parents/guardians sign for their child to get one of these Chromebooks loaned to them.
Mr. Bohlander sent out an email yesterday to high school students asking if they had internet, or a device for instruction.
Instruction
Formal instruction will be begin April 6. Teachers have been experimenting with setting up groups on zoom and Google classroom.
If you or your student have not received emails from school please contact your teachers, Mr. Bohlander, or Mr. Smith. Many emails have been sent out daily.
Kindergarten-5th grade teachers will be utilizing electronic instruction, such as zoom, and sending out packets for the students to complete. They will use a program called dojo to post their assignments and communicate with parents.
Middle School Teachers will utilize Google classroom and school emails to communicate with their students.
High School Teachers will use Google classroom and school emails to communicate with their students.
Please contact your child's teacher if you have not been contacted already or have any questions.
Each grade level will approach this process differently to ensure age-appropriateness and success.