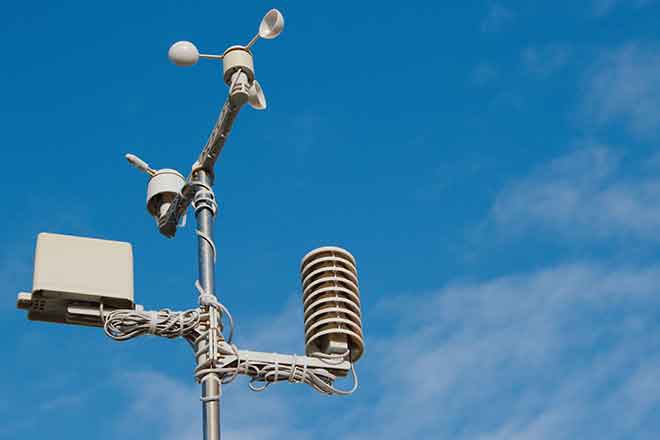 Published
Sunday, July 26, 2020
Annual monsoon moisture is flowing into Colorado, providing one of the best opportunities for rain in Kiowa County this season.
Sunday afternoon into the overnight hours offers a strong chance of thunderstorms as the potential for rain increases through the day. Showers and thunderstorms are likely after 4:00 p.m., with one-tenth to one-quarter inch predicted. A few of the storms could be severe, bringing heaving rain and strong wind gusts.
The potential for thunderstorms continues up to 11:00 p.m. before settling into showers during Monday morning's early hours. Between one-quarter and one-half inch of rain is possible.
The Colorado Water Conservation Board predicts a moderate chance of flooding across Kiowa and Cheyenne counties and other parts of Colorado Sunday afternoon. The National Weather Service has issued a flash flood warning for southern mountain areas, with particular concern for recent burn scars. The warning will be in effect from noon Sunday into the evening.
Sunday's temperatures are expected to be in the upper 80s during the day, falling to the low 60s overnight.
Showers and thunderstorms are expected to continue Monday and temperatures cool to a daytime high around 80 degrees. Another tenth to quarter inch of rain is expected, though amounts could be higher where thunderstorms do occur. Overnight, the potential for showers decreases as temperatures fall to the upper 50s.
The potential for showers and thunderstorms continues into Tuesday, particularly Tuesday evening. One-tenth to one-quarter inch of additional moisture is possible Tuesday night. A high in the low 80s, and low in the upper 50s is forecast.
Temperatures begin to rebound Wednesday, reaching the upper 80s through the remainder of the week. Rain remains a possibility through Thursday, though chances begin to taper off.