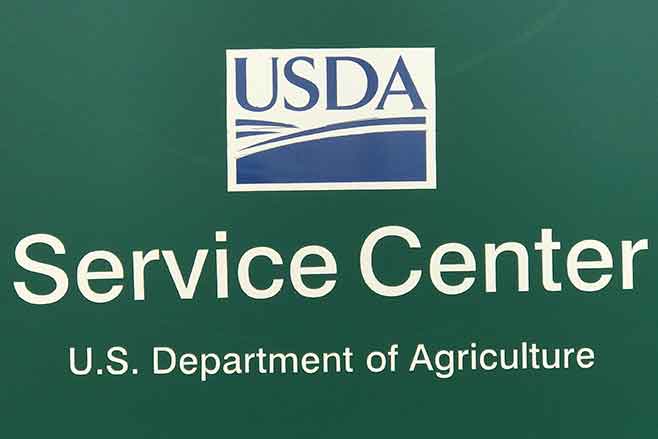 Published
Saturday, June 23, 2018
IMPORTANT DATES TO REMEMBER:
SERVICE CENTER CLOSED - WEDNESDAY, JULY 4th
2018 SPRING ACREAGE REPORTING DEADLINE - July 15th
JULY 5th- FINAL DATE TO REPORT PREVENT PLANT FOR SORGHUM & SUNFLOWERS
PRIMARY NESTING SEASON - March 15th- July 15 - NO CRP Contract Management ALLOWED
County Committee Nomination Deadline - August 1st
Apply for Livestock Forage Program - Call office for appointment.
FARM LOAN Personnel in Kiowa County Service Center - Tuesday, July 10th
FSA County Committee Meeting - TBA
2018 ARCPLC Enrollment deadline - August 1, 2018
Continuous CRP Grassland Signup 201 - Currently no deadline, apply any time.
Disclaimer: Information in this UPDATE is pertinent to Kiowa County FSA only. Producers reading this and that do not have FSA interest in Kiowa County are advised to contact their local FSA Office.
WHEAT HARVEST
Harvest is in full swing and reports vary from poor to good test weights and yields. It's hard to believe a year ago the yields were chart topping and with the drought conditions settling back into the area this year producers won't see the same yields. The Service Center employees wish all our producers a safe and successful harvest.
EMERGENCY HAYING & GRAZING CRP - HAS NOT BEEN APPROVED
FSA has started a list of livestock producers who would want to utilize CRP Emergency Haying and Grazing after July 15thif the county is approved. Producer wishing to add their name to the list, may stop in or call into the office. Livestock producers may also want to discuss a grazing or haying plan with NRCS; if the county does receive approval. It is an FSA requirement that ALLproducers on the CRP contract sign the required paperwork; therefore if non-resident owners signatures are required, no activity can occur until ALL signatures are return to the office.
Again,Emergency Haying and Grazing of CRP HAS NOT BEEN approved. The FSA and NRCS offices are trying to be proactive on the paperwork and field inspections, so that when and if approval is received, producers don't have to wait on paperwork before implementing the activity.
REPORTING PLANTED AND PREVENT PLANTED ACREAGE
Producers who planted summer crops have until July 15th to report the acres and plant dates to FSA. Producers who are reporting prevent planted to their crop insurance agent, need to report those acres to FSA also. Deadline for reporting prevented planting of crops with the last planting date of June 20thhave until July 5thto report those acres to FSA.
MOISTURE
There were a few areas in the county and areas surrounding Kiowa County that received moisture last week. According to CoCoRaHS data from June 16-23 the areas of the reporting receiving some moisture were -
Eads - .10
East of Eads - reports of .45 to .70
Sheridan Lake -.88
Unfortunately, there are still areas of the county that continue to be dry and are due some moisture.
DROUGHT MONITOR
There were changes made to the Drought Monitor this past week. The eastern edge of Kiowa, Prowers and Baca Counties were downgraded from a D3 to a D2 - severe drought. The change was due to the rain received the prior week in southwestern Kansas. As discussed in this article, the majority of county remains in a D3-extreme drought condition.
According to the U.S. Drought Monitor website and viewing the Climate and Drought Outlooks there is some good and bad news for the area.
Good news- the climate outlooks, beginning in October through March next year this area is forecasted for above normal precipitation.
Bad news - the outlook for June through September, SE Colorado is categorized as 'drought remains but improves'.
COUNTY COMMITTEE ELECTION
It's that time of the year again for County Committee Nomination period. Eligible voters in LAA 2 for Kiowa County received a post card announcing the nomination period of June 15 through August 1st. LAA 2 is the central area of the county and producers in that area are represented by Destiny Duff Haase. Duff was elected to the Committee in 2015 and will completing her first three year term. Term limits apply to County Committees, elected members cannot exceed three terms or 9 consecutive years.
FSA encourages all eligible producers to nominate themselves, or another eligible producer to be a candidate for the Committee. Nomination forms (FSA-669) are available on the web or at the Service Center. Nomination forms must be received no later than August 1, 2018.
Kiowa County FSA Committee
Destiny Haase - LAA 2 - Central area - Committee Chairperson
Sean Harkness - LAA 1 - East area - Committee Vice-Chairperson
Michael Zimmerman - LAA3 - West area - Committee Regular Member
USDA SERVICE CENTER CONTACT INFORMATION
Telephone 719-438-5851 FSA (Ext 2), NRCS (Ext 3). FSA Fax number: fax2mail 844-332-7501
E-mail individuals firstname.lastname@co.usda.gov (Example firstname.lastname@co.usda.gov, dawna. weirich, charla.ferris, hallie.barlow, marvin.watson, marlin.miller
KIOWA COUNTY FARM LOAN CONTACT INFO - CALL FOR AN APPOINTMENT
Telephone 719-336-3437 (ext2) Mary Rhoades, mary.rhoades@co.usda.gov
SERVICE CENTER OFFICE HOURS:
Monday through Friday - 8:00 a.m. to 4:30 p.m. Friday, by appointment only.
FSA INFORMATION
For information on programs visit our website located at www.fsa.usda.govor like us on Facebook, or follow us on Twitter.