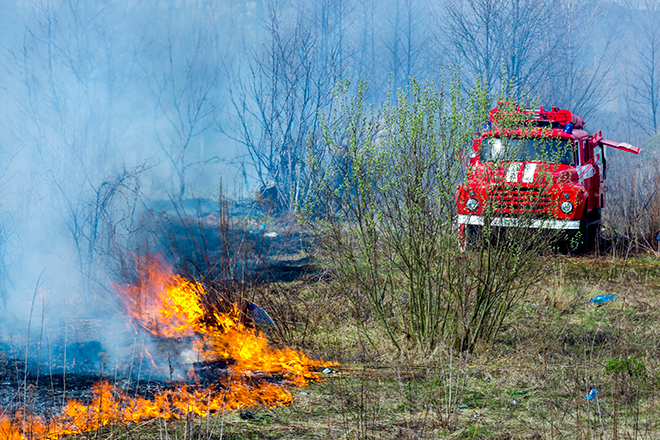 Published
Monday, April 23, 2018
Colorado Parks and Wildlife is alerting visitors to its wildlife areas and park in Las Animas County that fire restrictions enacted by the sheriff apply on state-controlled areas.
High winds and low humidity have created dangerous conditions and produced devastating wildfires leading Las Animas County to enact Stage 2 fire restrictions.
Sheriff James Casias announced the fire restrictions, with approval of the Board of County Commissioners, after two wildfires broke out April 17: the 728-acre Broken Ranch Fire and the 4,783-acre Trinchera Creek Fire.
Specifically, the sheriff's order bans:
* All open fire & open burning.
* Campfires, warming fires and charcoal fires regardless whether they are in fire pits or fire rings.
* Outdoor smoking, except within an enclosed vehicle or building.
The Stage II Restrictions shall remain in effect until further notice by the sheriff's office.
The restrictions apply in all unincorporated areas of Las Animas County including Trinidad Lake State Park, as well as six state wildlife areas covering nearly 60,000 acres. Those state wildlife areas are Bosco Del Oso, James M. John, Apishapa, Spanish Peaks, Lake Dorothey and North Lake.
"Colorado Parks and Wildlife totally supports the fire restrictions enacted by the county as a prudent action to protect against any more wildfires," said Dan Prenzlow, CPW's Southeast Region manager. "Our wildlife officers will be watching our wildlife areas to ensure compliance with the county restrictions.
That message was echoed by Crystal Dreiling, park manager responsible for overseeing the 73 campsites and 46 picnic sites at the 2,724-acre Trinidad Lake State Park.
"We understand the fire restrictions might disappoint some of our guests, but it is imperative we avoid any more dangerous wildfires like those we've seen recently in Southeast Colorado," Dreiling said.
She said park rangers would aggressively enforce the fire restrictions, working in conjunction with county authorities.