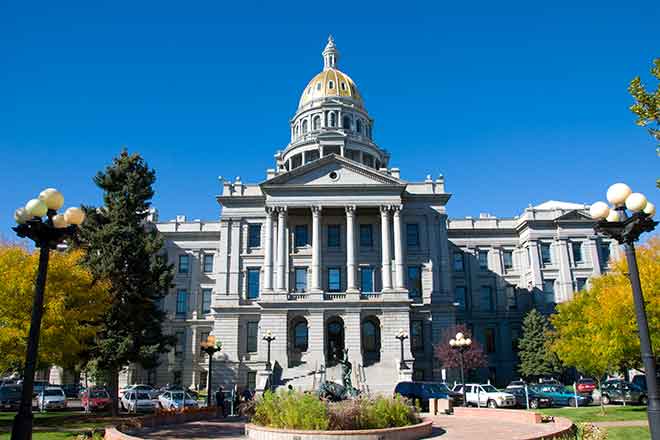 Published
Friday, October 16, 2020
(The Center Square) - A group of discount cigarette manufacturers are suing the state of Colorado over a price-fixing provision in a ballot measure to tax cigarette and nicotine products that they claim was the result of "a back-room deal" with tobacco giant Philip Morris.
The Colorado General Assembly earlier this year referred Proposition EE to November's ballot, which would create a new nicotine tax and increase taxes on cigarettes. The measure would bring in an estimated $175.6 million in taxes during its first full-year of implementation in fiscal year 2021-22, and up to $275.9 million a year when the phased tax rates reach their maximum in 2027-28. The tax revenue would go toward education, housing and health care spending.
The measure would increase the state's cigarette tax from $0.84 a pack to $1.94 per pack its first four years, then to $2.24 a pack for the next three years, and to $2.64 a pack thereafter.
The measure additionally would require the after-tax price of a pack of cigarettes to be set at $7.00.
The plaintiffs in the lawsuit filed in federal court on Thursday - the Liggett Group LLC, Vector Tobacco Inc., and Xcaliber International Ltd., all out-of-state discount cigarette manufacturers - allege the minimum retail price provision is unconstitutional.
Governor Jared Polis, Attorney General Phil Weiser, the Colorado General Assembly, and the Legislative Council are listed as defendants.
The complaint alleges that the provision was added to the legislature's bill "in a 'back-room' deal to ensure that [Philip Morris], by far the largest premium cigarette manufacturer in the country, would not spend millions of dollars to defeat the Bill, as it had successfully done with previous cigarette tax bills in Colorado."
The plaintiffs also allege that the cigarette company wanted the provision added "because it would severely damage the ability of discount cigarette manufacturers to compete with Philip Morris and would solidify Philip Morris's market dominance in Colorado."
Philip Morris is a subsidiary of Altria, which participated in negotiations over the legislation, The Colorado Sun reported.
"We are deeply concerned that Colorado politicians have agreed to price-fixing in what has been reported as a 'back-room deal' with Philip Morris to secure its support for a tax increase," Liggett Group and Liggett Vector Brands President and COO Nicholas Anson said in a statement. "The price-fixing component of Proposition EE would not only benefit Philip Morris and hurt value conscious consumers, it was intentionally omitted from the ballot question, leaving Colorado voters in the dark about this unconstitutional proposal."
The lawsuit asks the federal court to void the price-fixing provision in Proposition EE if voters pass the measure on November 3.