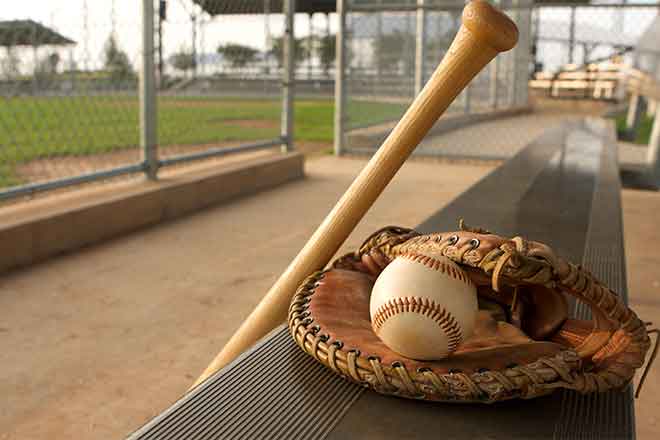 Published
Friday, January 31, 2020
The NJCAA Baseball Coaches Association has selected four prominent head coaches for its 2020 Hall of Fame class, announced by the NJCAA National Office Thursday.
Walters State's (Tennessee) Ken Campbell and Scott Crampton of Lamar Community College join current head coaches Rick Hitt of South Florida State and Charles O'Brien of Cecil (Maryland) in this year's illustrious class.
Ken Campbell
Head Coach - Walters State (TN)
Nearly half a decade within the education realm, Ken Campbell has provided insight and guidance at both the high school and collegiate levels. Campbell's knowledge translated onto the ball field well, earning a spot in the 2020 NJCAA Baseball Coaches Association Hall of Fame with 650 wins to boast.
Campbell served as head coach of Walters State from 1999-2013, a stretch that includes success at the highest level. Campbell's 2006 program captured the JUCO World Series title and earned NJCAA Coach of the Year honors for the team's success. Campbell was a nine-time regular season conference champion to coincide with nine conference coach of the year honors. The Senators claimed six tournament championships and earned five JUCO World Series berth, including a final run in 2013. Campbell's teams were twice named NJCAA Sportsmanship Award winners.
For his accolades within Tennessee junior college baseball, Campbell was named to the Tennesee Junior and Community College Hall of Fame in 2010.
Along with success at the junior college level, Campbell spent 15 years as a teacher and coach at Eau Gallie High School in Florida and East Tennessee State University from 1989-1999. A profound athlete growing up, Campbell was one of the first student-athletes to earn a scholarship to play baseball at East Tennessee State where he spent four years as a star infielder.
Campbell has one son, Mike, a stepson, Gene, along with two grandchildren Kevin and Ashlee.
Scott Crampton
Head Coach - Lamar (CO)
Scott Crampton arrived on campus at Lamar in 1993 and revived a program that had experienced shortcomings for many years prior. 25 years and over 1,000 wins later, Crampton joins exclusive company in the 2020 class of the NJCAA Baseball Coaches Association Hall of Fame.
Crampton, who retired in 2018, accumulated a career record of 1,018-449, a winning percentage of .694. Crampton was a nine-time recipient of the NJCAA Region XI Coach of the Year honor, including a five-year consecutive stretch from 2002-07. The Runnin' Lopes set a school record for wins in 2002 after Crampton guided the program to a 59-5 record and a third-place finish at the JUCO World Series.
A member of the American Baseball Coaches Association (ABCA) since 1990, Crampton has also served as a contributor for Coaching Digest, NMBCA, CBSCA, and as PCCA clinic speaker. Crampton currently serves on the Lamar Parks and Recreation Board and as an advisor and leader for the Lamar Community College Fellowship of Christian Athletes.
Crampton was selected to the Colorado Dugout Hall of Fame in 2013.
A graduate of New Mexico State University, Crampton and his wife Anne-Marie have two children, Katie and Brent.
Rick Hitt
Head Coach - South Florida State
A well-renowned presence throughout NJCAA Baseball, Rick Hitt's service as both a coach and leader garners NJCAA Baseball Coaches Association Hall of Fame honors.
Head coach at South Florida State since 1998, Hitt's coaching tenure spans 31 years at multiple levels of competition. Prior to the start of the 2019 season, Hitt has recorded 562 career wins, one of the winningest coaches in Florida history. Hitt has helped evolve the game on the national level, serving as a coach for the NJCAA National Team on six different occasions.
Hitt's passion for expanding the junior college baseball scene landed the Sebring, FL native numerous appointments to national committee and chair positions. Hitt's resume includes positions as the NJCAA Region 8 Assistant Men's Director, current Florida College System Activities Association (FCSAA) Baseball Chairperson, NJCAA Baseball Coaches Association President, NJCAA All-America Committee, and the American Baseball Coaches Association (ABCA) Executive Committee. Hitt's presence with the ABCA also led to the appointment with the ABCA Presidency Advancement, only the third NJCAA coach to claim that status.
While Hitt's coaching career garners Hall of Fame recognition, his NJCAA career began as a student-athlete at Santa Fe (FL) where he was inducted into the Saints' Hall of Fame as part of the program's 1985 State Championship team and third-place finish at the JUCO World Series. Hitt is also a member of the FCSAA Hall of Fame.
Off the field, Hitt's commitment to serving others includes President of the Kim Gose Cancer Research Foundation, ALS volunteer, and Miracle League mentor.
Hitt and his wife Jayma have two daughters, Sydney Linn and Cassidy Jay.
Charles O'Brien
Head Coach - Cecil (MD)
Charles O'Brien's presence in the state of Maryland goes far beyond the chalk lines on the baseball field. With over 20 years of NJCAA coaching experience, O'Brien joins the prestigious NJCAA Baseball Coaches Association Hall of Fame.
Head coach at Cecil since 1997, O'Brien has accumulated 586 wins to go along with 136 victories during a five-year stint at Keystone Junior College. O'Brien has three-times been named the Maryland Junior College Conference Baseball Coach of the Year, a three-time recipient of the NJCAA Region XX Coach of the Year, and the 2011 NJCAA Northeast District Coach of the Year.
O'Brien's coaching knowledge has impacted student-athletes far beyond Cecil's campus. O'Brien has also committed time to the ABCA, the USA National Team, Olympic teams, and the Pan-Am Games. From 2008-13, O'Brien was selected as the Maryland Junior College Baseball Coaches Association President.
A previous Tech Prep Coordinator on the academic side of Cecil's campus, O'Brien currently serves as an Academic Advisor. O'Brien has given back to the community through numerous avenues, including as a volunteer coach in the Maryland Little League.
O'Brien is married to his wife of 26 years, Lynn. The two have three children - Charles Jr., Katie, and Patrick.