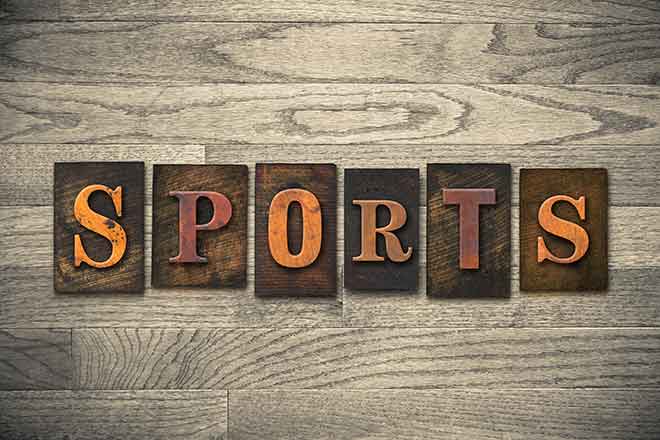 Published
Sunday, January 20, 2019
After a quarter-century of preparing ballplayers for opportunities in Major League Baseball, the Lamar Community College baseball program is now seeing one of its coaches make the jump from the Lopes to a Major League Baseball organization.
Assistant coach Eric Dorton, who also played one season for LCC, was hired by the Texas Rangers as a hitting coach for their rookie and instructional league teams.
"It is a dream come true," Dorton said.
LCC head coach Ben Buck congratulated Dorton's move and praised his passion for learning new ways to think about and coach baseball.
"We are really excited for the next chapter in Coach Dorton's career," Buck said. "He is a tireless worker with an extremely sharp mind. You combine that with his ability to be innovative and forward thinking, and pro ball seems to be a natural progression for his career. We are proud that he is an alum and former coach and will be joining other former Lopes in the same organization."
Even with the realization of a MLB career staring him straight in the eye -- a seemingly obvious decision -- Dorton blinked, if only for a moment.
"The kid in you wants to do it right away and wants to be a part of major league baseball. If I was in any other job it would probably be really easy (to decide)," he said.
Dorton's history with Lamar and the opportunity to coach alongside head coach Ben Buck at least gave him reason to pause before accepting.
"Being at Lamar, it will always hold a special place in my heart," Dorton said. "Lamar is still going to mean a lot to me."
While every young baseball player has their hearts set on MLB, Dorton never thought of it as a real possibility -- at least not at this point in his young career.
"It actually came out of the blue," Dorton said. "All of us want to be in pro baseball, but I wasn't seeking getting into it, to be honest. When the (Rangers') player-development guy called I didn't have high expectations, but once it started rolling it was a dream come true."
Dorton's path from Lamar to the Rangers began, perhaps unsurprisingly, on Twitter.
Anyone following the baseball team's Twitter feed (@LamarCCBaseball) last fall saw constant updates showcasing the Lopes' work in the weight room and indoor facility, tracking progress from squats and deadlifts to sprints and swings. Dorton was often the man behind the scenes, using Rapsodo -- a high-tech hitting and pitching evaluation tool -- to record and post video and stats highlighting players' exit velocity, launch angle, pitch speed and more. This caught the eye of the Rangers' player-development department and what started as a direct message inquiry ended with an impromptu four-hour trip to Las Vegas to finalize the deal.
"We had some conversations over the phone about hitting and philosophies, they ended up flying me out to Winter Meetings ... and it ended up happening," Dorton said. "Teams are looking for tech savvy coaches who try new things and adapt as the game adapts."
Dorton will join two other former Lopes known for their progressive baseball minds in the Rangers organization.
Long-time major league pitcher Brandon McCarthy was hired as a special assistant to the general manager in December and former LCC and Tarleton State coach Bryan Conger as a player-development coach in January.
McCarthy, who pitched for the Lopes in 2002, was one of the first players to openly adopt advanced statistics, using the data to inform his pitching. Conger led an NCAA Division II Tarleton State team to conference championships in 2013, 2014 and 2018 largely in part to his use of technology to maximize resources. Conger was an assistant coach at LCC in 2001 and 2002.
The success of former LCC players and coaches isn't a coincidence, but attributable to the foundation led by former baseball coach and current LCC athletic director, Scott Crampton.
"Lamar CC baseball has always been a house of player development. Coach Crampton is a master teacher, and has mentored Coach Dorton and I to be forward thinking and attempt to stay ahead of the curve," Buck said. "Even though Coach Dorton is moving on, we are happy that the direction of Lamar CC baseball will continue to push the limits on player development."
Buck's integration of technology is one of the many reasons Dorton believes LCC baseball will continue to succeed both on the field and in preparing players for their futures.
"Crampton built this reputation and everybody knows Lamar baseball and knows what he's done," Dorton said. "And Buck adding all the technology to it, it's not just development for players, it's development for coaches. We're trying to advance as the game's advancing. Utilizing technology as the program is advancing is an advantage for the program."
Dorton joined the LCC coaching staff shortly after Buck was hired to lead the program in the summer of 2018. Dorton played at Lamar in 2010, followed by two years at West Texas A&M and coaching stints at West Texas, Tarleton State and Cloud County Community College