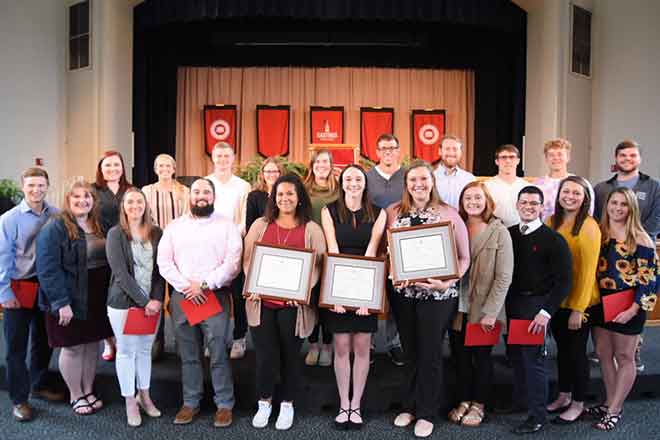 Published
Sunday, October 20, 2019
Editor's note: Eboni Nash is a graduate of Eads High School and Hastings College in Nebraska, where she majored in psychology, religion and sociology. She now attends Harvard University in Massachusetts. Eboni writes periodically for the Kiowa County Press.
Monday mornings are especially daunting for me considering they start at a time people would consider still Sunday night. Every Monday, I wake up at 3:00 a.m. and get ready for work. I live in a two-bedroom apartment on the main strip in Cambridge, Massachusetts. My bedroom is the size of a family coat room, it is a 10 foot by 7 foot. With my queen size bed, I am conveniently able to close my door, shut my light off, and plug my phone into the sole outlet in the room all from the comfort of my bed.
In addition to the small size, I also have a large window that leads into my roommate's room. Therefore, when I am up at 3:00 a.m. getting ready, I do so by the light of my phone.
Breakfast is scarce at this time of the morning, usually a banana and peanut butter. My walk to work is brisk, about a 10-minute stride. You would be amazed by the speed in which cars drive down the street at this time of day. It is as if they think the world is idle; the sidewalks are empty, the streets are silent, and the windows of buildings are dark.
I am employed by Planet Fitness and have the privilege of opening the gym and ensuring the safety of the customers at this early time of the day. This work is from 4:00 a.m. to 10:00 a.m. every day. Following work, I speed walk as fast as I can to campus to go to my first class of the day, Spanish.
When attending class at Harvard University, you must make time for several interruptions along your way. There may be a traffic of students lining the sidewalk, several bike accidents along the way, or the occasional tourist asking you to stop and take their photo. For the most part, students walk right past tourists as if they are nonexistent. For myself, I am doomed with the Midwestern Nice and often find myself stopping to converse or indulge in their series of questions.
After taking part in the tourists' festivities, I am considered late for class. To this day, I have never been a minute late to class, however, at Harvard, on time is late. You will find that if you are walking into class at exactly 10:30 a.m., the projected start time, you have already missed the debriefing of readings and collection of homework.
After class, I often eat lunch in the yard with the variety of food trucks and music.
Cambridge is a beautiful city, but it is a traditional city in nature. There are no franchises within Cambridge city limits. If you want a quick McDonalds lunch, you would have to travel on the subway to get to the neighboring city. Cambridge wants local entrepreneurship to be showcased in the city; therefore, the food is very diverse and culturally plentiful.
Thankfully, I only have one class on Monday, but I use the rest of my day for readings.
For my master's degree, a typical week of reading is around 800-1,100 pages. It is close to impossible to read every page, but the instructor expects you to act as if you have. Thus, my Monday's are full of partially scanning documents, coffee breaks, small mental breakdowns, and summaries of what I actually retained. Thus far, I seem to be passing my classes; therefore, my techniques will hold true until further notice.
Ending my day is my favorite part. I walk home, make a small dinner, and curl up into my bed around 7:30 p.m. I have a set bedtime and will never be late to such a sacred moment.
Sleep is important, my time is valuable, and this girl has five alarms set between 3:00-3:30 a.m. Happy Monday's y'all!