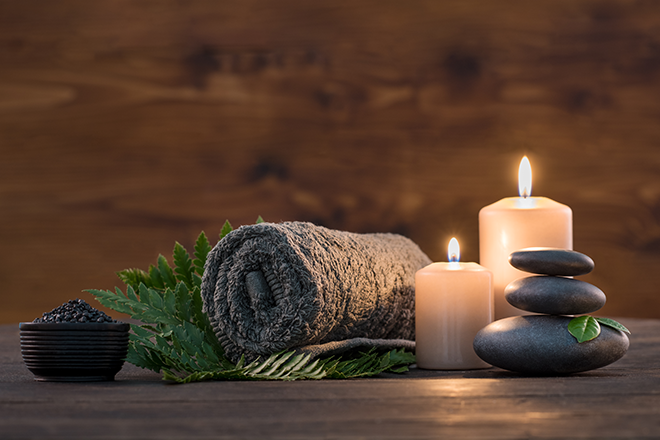 Published
Tuesday, November 6, 2018
These luxury spas in Colorado feature locally-inspired treatments, signature therapies, and so much more. Indulge yourself at one of these artesian spas today.
Colorado's luxury spas are the perfect way to unwind after a long day of traveling, hiking, or exploring. These artesian spas offer time-honored treatments, such as hydrating facials and body wraps, hot stone massages, and soaks in the mineral-rich waters of natural hot springs. More modern techniques are also available, such as cold therapy, in which individuals suffering from muscle pain and soreness will enjoy the many benefits offered by cryotherapy chambers. With so much to enjoy, where does one start? We've put together a list of our favorite luxury spas in Colorado for you to consider the next time you're ready to relax, refresh, and recharge.
Recharge in These Artesian Spas
Nestled in the Vail Valley mountains, the award-winning Spa Anjali offers first-class massages, facials, and spa journeys. Choose your path to one-of-a-kind treatments inspired by the Rocky Mountains, Alps, or Himalayas, and find yourself revived.
After a day on the slopes, before a special occasion, or just as a special treat, visit the Allegria. The spa combines indulgence with healing in an assortment of skincare treatments, massage therapies, and signature treatments inspired by local Colorado surroundings.
From healing soaks in natural hot springs to personalized treatments, specialty therapies, and much more, the Pahgosa Spa is a wonderful place to relax, rehydrate, and recharge. Best of all, every 60- or 90-minute treatment includes a complimentary same-day pass to the property's 23 geothermal soaking pools.
While the mountain air does your lungs good, it can also cause your skin to tighten and dry up. The Auberge Spa offers a variety of unique treatments to rehydrate your skin. Treatments feature locally-sourced minerals and healing agents for ultimate pampering.
Whether you're seeking an escape from daily stressors or the dryness that occurs at high altitudes, you'll find respite at The Remede Spa. With steam caves, cold therapy, aromatherapy baths, world-class massages, and more, you'll enjoy personal service and exclusive treatments at this artesian spa.
Take time for yourself between adventures or work weeks at the Gateway Canyon Spa. Each treatment is performed with products that feature natural ingredients, from the Native Desert Sage massage therapy to the Canyon River Mud Wrap.
Whether you're treating yourself before a special occasion or rehydrating your skin after a day in the mountains, caring for your body and your mind is crucial. These luxury spas in Colorado are excellent places to refresh yourself and enjoy a little peace. Schedule an hour or an entire day of pampering at one of these world-class spas--you'll be glad you did!