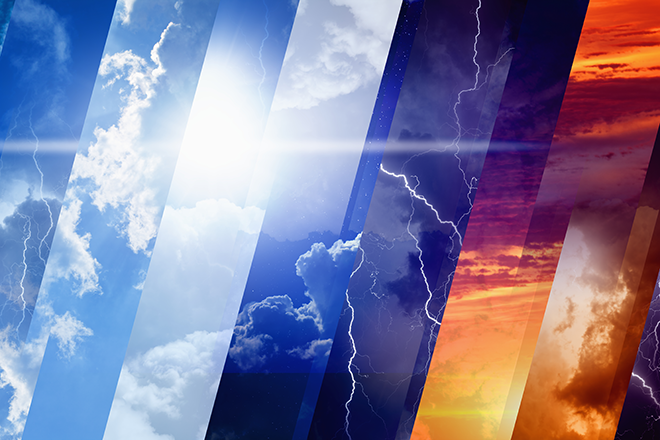 Published
Sunday, May 28, 2017
The Memorial Day weekend and kickoff to summer wraps up with a warm, sunny Sunday ahead of an unsettled pattern - with regular chances of rain and storms - settling in starting Monday.
A cold front that brought cooler temperatures, rain and thunderstorms to eastern Colorado Saturday has dropped well south of the area, leaving sun and temperatures in the 70s for much of the eastern plains Sunday.
A high-pressure ridge sets up over the west Monday, then slowly moves east toward Colorado as the week progresses. A low over the Baja Peninsula will again draw moisture up to the Four Corners region to produce a risk of showers and thunderstorms each day through at least the end of the week. Temperatures are expected to be in the 70s, with 80s possible by mid-week and beyond.
There is a chance of thunderstorms Monday afternoon, increasing later in the evening. A similar pattern returns Tuesday.
Northeast Colorado can expect mostly sun and drier conditions Wednesday and Thursday, while the southern part of the state continues with chances of rain and thunderstorms.
Forecast models for next weekend are not in agreement. Plan for the potential of continuing showers and afternoon thunderstorms, and check back later in the week for an update.