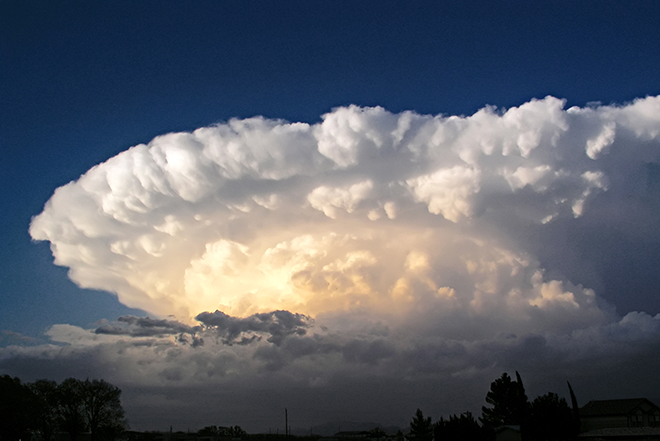 Published
Sunday, July 21, 2019
The National Weather Service is predicting the return of thunderstorms Sunday afternoon into the evening hours as abundant moisture continues to stream into Colorado after Saturday's damaging storms.
The storms are expected to be strong, possibly severe, in some areas, with the potential for producing heavy rainfall that could cause flash flooding, particularly for recent mountain fire burn scars. Flash flooding is also possible for areas that received heavy rain Saturday.
There is potential for hail up to 1.25 inches in diameter where storms do develop, along with wind gusts up to 70 miles per hour.
Storms are expected to continue into the night, pushing toward the southeast.
A flash flood watch is in effect until 3:00 a.m. Monday for all of Huerfano County and portions of surrounding counties. Recent burn scars from the Spring and Junkins Fires are particularly susceptible to flooding, which could include mud and ash flows.
In Kiowa County, Saturday's storm produced 2.38 inches in downtown Eads, with an official report of 2.67 inches just west of town. Kiowa County resident Martha Johnson reported 3.8 inches north of Eads, while another gauge further west showed five inches. A location north of Haswell received 1.97 inches. Amounts just below one inch to nearly 1.5 inches were recorded in other parts of western Kiowa County. Several county-maintained roads have been closed due to damage from flooding and running water.
Straight-line winds Saturday caused extensive damage in Sugar City in Crowley County, including tearing the roof off of at least one home. The North Marina at Lake Pueblo in Pueblo County also suffered heavy damage and has been closed indefinitely.
Weather information updated throughout the day is available at http://weather.KiowaCountyPress.net.