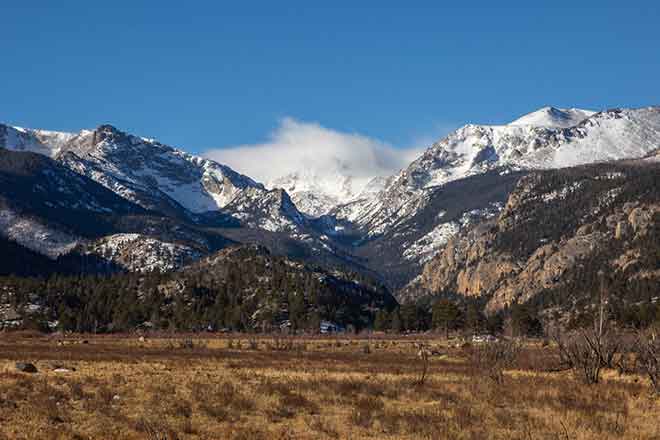 Published
Friday, June 24, 2022
(The Center Square) - Tourists who visited the country's national parks spent significantly more money last year compared to 2020, when the COVID-19 pandemic slowed down travel, according to federal data released Thursday.
Visitation to federal lands managed by the National Park Service (NPS) increased by 25 percent in 2021, while trip-related visitor spending was up 41 percent from the year prior, an annual report from the federal agency said.
The NPS said it had 297 million total recreational visits last year to its 423 areas, up from 237 million visits the year prior. Some parks, such as Rocky Mountain National Park, were forced to temporarily close in 2020 during the height of the pandemic.
The report, which was conducted by NPS and U.S. Geological Survey economists and peer reviewed, also claims trip-related spending to park gateway communities - which the agency defines as communities within 60 miles of a national park - was an estimated $20.5 billion.
There were over 237 million visits with $14.5 million in visitor spending in 2020, down from 327.5 million visits and $21 billion spent in 2019, according to NPS data.
"Nature is essential to the health, well-being and prosperity of every family and community in America, as well as to the local economies of gateway communities that support our national parks," Interior Secretary Deb Haaland said in a statement.
The most-visited national parks last year were Great Smoky Mountain National Park in Tennessee (14.16 million visits), Zion National Park in Utah (5 million), Yellowstone National Park in Wyoming, Montana, and Idaho (4.86 million), Grand Canyon National Park in Arizona (4.5 million), and Rocky Mountain National Park in Colorado (4.4 million).
Yellowstone National Park was closed last week following historic flooding. The park's southern loop was reopened on Wednesday, while the northern loop remains closed due to infrastructure damage from the flooding.
The Biden administration last week approved a disaster declaration to provide federal aid for emergency work and repairs.