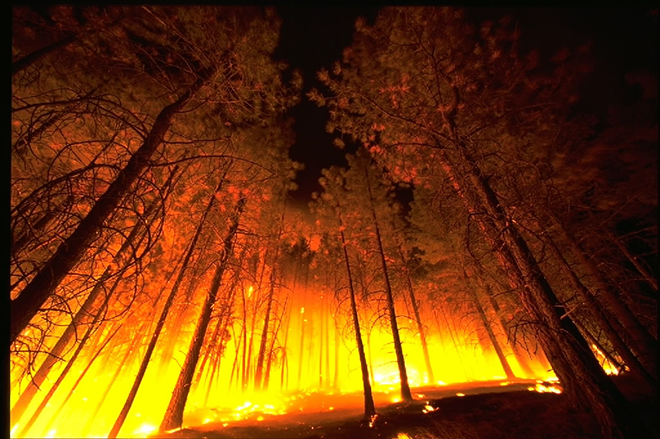 Published
Thursday, September 7, 2017
A new fire in Routt County, located eight miles northeast of Hayden or 13 miles northwest of Steamboat Springs, has burned 2,287 acres since its start Monday.
The Deep Creek Fire was reported at 11:15 a.m. Monday, and is located near the Steer Park Fire that was contained last week. It is unknown if the two fires are related.
Nearly 170 firefighters are working the blaze, which is burning in conifer, aspen and gambel oak trees on a mix of private and Bureau of Land Management property. The fire is encountering dead and downed trees, providing abundant fuel.
A pre-evacuation notice was immediately issued for homes within five miles of the fire which were threatened.
In addition to fire personnel, one heavy air tanker, four single-engine air tankers, known as SEATs, and two helicopters have been providing drops of fire retardant and water.
A Type 2 federal incident management team took command of the fire response Monday night.
Firefighters will use roads and natural barriers to contain the fire when possible. The fire is currently at zero percent containment.
Habitat for the Greater Sage Grouse is in the area. Firefighters will attempt to protect the habitat, though homes and other structures will be given priority.
The Big Red Fire is also burning in Routt County, and has consumed over 1,400 acres.
Monday, smoke from fires burning in Montana, Oregon and Washington led the Colorado Department of Health and Environment to issue air quality alerts across eastern Colorado. While a cold front dropping across the eastern plains Tuesday helped clear the air, smoky conditions are expected to return Thursday for north central Colorado.
Photo: Greater Sage Grouse, courtesy United States Fish and Wildlife Service